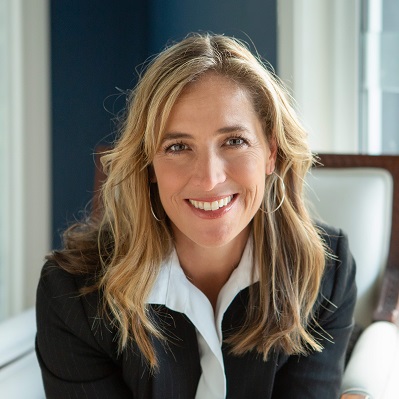 As 2020 ends, fintech SurePayd has seen an acceleration in relationship-focused Accounts Receivable
By Karen Stephen, COO at SurePayd
Accounts Receivable – regularly seen as a dull admin task against the buzz and thrill of Sales – is starting to reveal itself as the most valuable spot to build customer relationships.
SurePayd's focus on the digitisation and cloud migration of this traditionally manual department has given us a front-row seat to the enormous business shifts that happened this year. There are also some clues as to what is in store for 2021.
Accounts Receivable, or AR, is one of the world's most ancient and unchanged commercial activities. As far back as 2000 BCE, the Mesopotamians outlined AR terms in The Code of Hammurabi.  And while there have been a few refinements since then, the most dramatic changes are happening now.
The past year has shown that digital transformation is needed in all areas of the business, not just sales and marketing. Part of the challenge has been that businesses have traditionally seen AR as largely transactional and unlikely to benefit in a genuinely powerful way from digital re-imagining—thus the area has often been neglected. As we shifted to working from home, computers and desks covered in post-it notes were just not going to cut it.
Throughout 2020 we saw the AR departments become more valued in businesses. And with digitisation and automation now moving these departments into places of greater efficiency, the AR relationship potential shifted into gear.
Automating the more repetitive parts of the AR workload gave staff more time to engage with their customers. As many business ground to a halt, or saw their cashflow diminish over night, this engagement became a valuable part of continuing business relationships over the difficult patches.
Cash is now king more than ever before, but bringing that cash in will depend on harnessing the human relationships with the customers who owe money—something that a digital-human blended solution, something we have identified as a relationship engine, enables. A purely manual system, cannot accomplish this because the sheer volume of work makes the human unable to be human when it counts, whereas smart automation frees up time to focus on those critical relationships.
In 2021, we will see this trend toward Cloud support for the AR department accelerate, but it will likely become more measured and strategic, less reactionary, since 2020 taught organisations the limitations of out-of-the-box solutions and the critical need to incorporate security and data integration into the process. The lesson from 2020 will be that the wrong approach plants the seed of trouble down the road.
But most importantly, we will see this trend of customer-focused AR practice grow as retaining customers is seen to be just important, if not more so, than gaining new ones.  A truly relational AR will also become a brand builder, especially important for organisations seeking to find ways to stand out in an increasingly competitive and dynamic landscape.