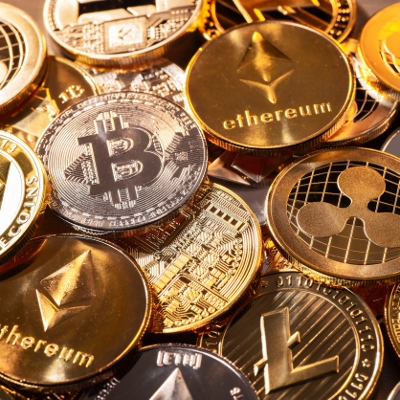 Almost one in five Australians now own cryptocurrency
As the price of bitcoin surpasses its previous all-time high, a new report released today shows that attitudes toward bitcoin are improving with almost one in five Australians now owning some cryptocurrency. Conducted annually, the Independent Reserve Cryptocurrency Index (IRCI) is a nationwide survey providing a benchmark for the awareness, trust and confidence that everyday Australians have in digital currencies. Bitcoin is still the best known cryptocurrency, with 88.8 percent of the Australian population aware of it.
According to the IRCI, 78.2 percent of the survey respondents who did own cryptocurrency in 2020 said they were breaking even or better, with only 21.8 percent reporting a loss. The 45 – 54 age bracket were the most likely to have made money, with more than half in the black. This was a strong improvement on last year, where only 35 percent of their age group increased their wealth through crypto.
"We're seeing more and more traditional and institutional investors look to bitcoin as a growth strategy," said Adrian Przelozny, CEO of Independent Reserve, the Australian digital asset exchange that initiated the inaugural IRCI in 2019. "It marries with the attitudinal shift we've seen across the Australian population as now almost two in five people view bitcoin as a store of value or an investment vehicle," he said.
As crypto continues to move into the mainstream, Australians are also more inclined to trust it. This year, only 17.3 percent of respondents still considered Bitcoin to be a scam, considerably down from 21.3 percent in 2019, reflecting a broader acceptance of the technology by the general public. Further indicative of shifting perceptions, 19.1 percent Australians said they now view bitcoin as a store of value, up from 16.7 percent in 2019.
Of those who had intended to buy crypto in 2020 but didn't, more than a third said their purchasing decisions were directly impacted due to the economic fallout of the COVID-19 crisis.
"Had it not been for the sobering effects of a global pandemic and the resulting downturn affecting people's appetite to get into the market, it's easy to imagine how the price of bitcoin could have soared even higher this year," said Przelozny. "The IRCI 2020 shows that more and more Australians are gaining confidence in crypto," he said.
Beyond the dominant crypto, twice as many men than women knew of other coins such as Ethereum, Ripple, Bitcoin Cash, EOS and Litecoin. Millennials were nearly twice more likely than the general population to be informed about newer cryptos, such as Chainlink, an example of a token that has gained popularity amid this year's trend toward decentralised finance (DeFi).
The full 2020 IRCI report can be viewed here.