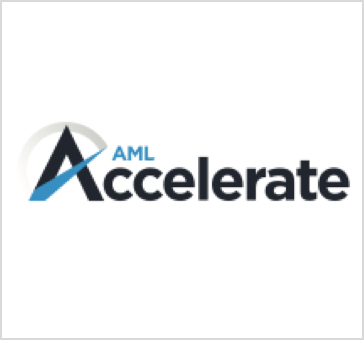 AML Accelerate launches a category defining AML/CFT compliance platform
Anti-Money Laundering and Countering the Financing of Terrorism (AML/CFT) compliance requirements are being revised and new requirements are being introduced and enforced around the world, impacting more than 30 financial and non-financial industry sectors, with many being brought into AML/CFT for the first time.
Industry sectors including lawyers, accountants, real-estate agents and dealers in high-value goods are soon to be subject to AML/CFT laws which are being progressively rolled-out with law practices in New Zealand the first required to comply by 1 July 2018. Non-compliance could result in fines, penalties, civil or criminal prosecution, loss of license and reputation damage. The estimated cost for an average business to achieve compliance is close to $40,000*.
Later this year, the Australian Government is expected to follow suit which will require tens of thousands of businesses to achieve compliance in order to combat money laundering and terrorism financing. In response to this unprecedented challenge to both large and small organisations, AML Accelerate has developed an easy-to-use, cost-effective platform designed by experts that delivers not only money laundering and terrorism financing risk assessments, but peace of mind for users.
"Until now, access to the right expertise has been costly, in short supply and outside the reach of most," said Anthony Quinn, AML Accelerate co-founder. "AML Accelerate represents a paradigm shift in the way compliance is achieved, providing businesses of any size with a cost effective, scalable and accessible solution to the challenge of fulfilling their AML/CTF compliance requirements."
Developed in collaboration with regulators, the AML Accelerate platform was designed by industry experts, combining years of knowledge and practical experience into an easy to use platform tailored to an organisation's size, industry sector and jurisdiction. Not only does the platform facilitate compliance, but it helps organisations to effectively understand their ML/TF risk exposure, efficiently develop and implement their AML Program.
The key features of AML Accelerate include:
Guided ML/TF Risk Assessment tailored to over 30 financial and non-financial industry sectors
Localised AML content based on the laws and regulations in different countries
Ready to use AML/CFT Program
Alerts of regulatory changes notify users to ensure continued compliance
Access to on-demand consulting advice, supported by Deloitte
Low annual license fees
"The need for a platform like AML Accelerate has never been greater," said Neil Jeans, AML Accelerate co-founder. "The regulatory attention on AML/CFT compliance is increasing globally with many new industry sectors being targeted that will struggle to comply without this type of enabling technology."
For more information, visit – www.amlaccelerate.com,  play the video – https://lnkd.in/f56TuqJ or call +61(0) 2 7200 2577.
---
* https://www.justice.govt.nz/justice-sector-policy/key-initiatives/aml-cft/costs-and-benefits/