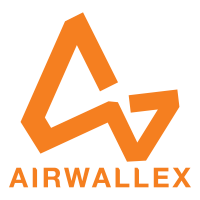 Airwallex named Australia's highest-ranked fintech in KPMG 2019 Fintech100 report
Airwallex has been recognised as Australia's top-ranked fintech in the KPMG Fintech100 report for 2019, a global list of the world's best fintech innovators. Airwallex was founded in Melbourne in 2015.
Airwallex placed 32th in the 2019 listing, up from 49th in 2018, following a phenomenal year for the fintech which was confirmed as Australia's fastest-grown unicorn in March 2019, following its series C round.
In response to the KPMG Fintech100 report, Airwallex Co-founder and CEO Jack Zhang said, "We are delighted to be recognised in the KPMG 2019 Fintech100 list as Australia's number one fintech. We are proud of the positive impact we've had on businesses all around the world, by transforming the way they manage their international payments.
"2019 has been Airwallex's strongest year yet. We've grown significantly in all aspects of the business, and are closing the year with over 400 employees across nine global offices. With ambitious and exciting plans in the pipeline, we look forward to rising to even greater heights in 2020."