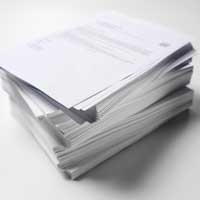 Advice documents still not clear, concise and effective
Many clients are simply not understanding the advice being presented in Statement of Advice (SoA) documents, because they are still not clear, concise and effective, according to leading fintech, YTML.
Over the past three years YTML, which provides a number of advice technology solutions, including a paraplanning service, has seen over 50 different SoA templates. "Over 80 per cent of these were over 40 pages long," said Terri Ho, YTML's GM of Advice. "The longest I have seen is 130 pages."  
Ms Ho said the advice in many SoA documents isn't being presented in a succinct way to clients – the information lacks clarity, there is too much jargon and the document length is excessive.
"One way to shorten the SoA is to use graphs or images to represent content," she said. "However, many SoAs we remedy have usually become too long and more complex because of licensee and adviser disclosures on related parties and other conflicts of interest, as well as paragraphs of technical and general information.
"Much of the disclosure can and should be referenced within other advice documents, such as the financial services guide and product disclosure statements."
"Due to the length, some advisers therefore create yet another document to explain the advice, in addition to the SoA. This can create inconsistencies and inefficiencies and can mean five or six documents are provided to the client."
While templates help overcome many SoA creation problems, Ms Ho said they are just the starting point.  
"Solutions must be personalised but it shouldn't take days to prepare," she said.
"In order to maximise engagement with the client, advice must be communicated clearly – from the simplicity of language to supporting research, to SoA length, format and presentation," Ms Ho said. "One of the simplest ways advice delivery can be improved is through the SoA."
YTML combines its paraplanning expertise with its other advice technology solutions when working with practices to create the optimal SoA solution.
YTML's document generation solution, Binder, enables an SoA to be generated when the adviser draws data from multiple sources.