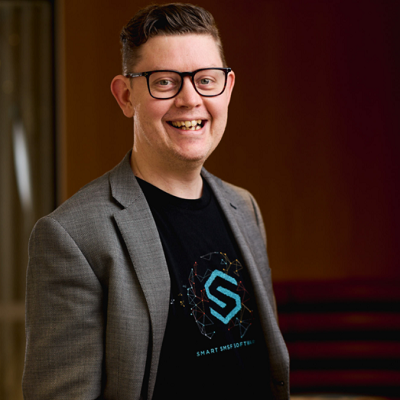 A new generation of SMSFs
By Andy Forbes (pictured), CTO, SuperConcepts
Later this year, when the ATO releases its SMSF quarterly statistical report for December 2021 we should see the total number of SMSF's exceed the 600k mark for the first time in our industry's history.  Pending any surprises in the June numbers, establishments have started to consolidate and increase and, similarly, the pace of windups appears to be weakening.
Looking back to March 2020 – the world was coming to terms with the emerging COVID pandemic and markets stumbled, almost completely erasing a year of growth (SMSF total net assets for March 2019 – $657 billion, March 2020 – $665 billion).  Since then total net assets have staged a good recovery. ATO figures show that in the twelve months since March 2020 total net assets are up 13.3% (March 2021 – $754 billion).
Combine these two good news stories and you could be forgiven for thinking that what the industry is doing right now is the formula for its future success.
Self-Managed Super and Small APRA funds were once the vehicle of choice for anyone wanting absolute control over their superannuation investments. Alternatives have been playing catch up however, by extending their products to deliver similar levels of investment choice.
Industry Funds have been building member direct investment options, mimicking some of the investment advantages provided by an SMSF.  These evolving products will continue to challenge SMSFs, particularly as these Industry Funds merge, consolidate and gain strength.
The other threat is from a new type of competition – FinTechs using a mix of mobile-first product strategies and novel marketing.  This started a few years ago with the likes of Spaceship but has heated up in 2021.  Companies with mobile apps that make it easy and accessible to be an investor are looking eagerly at the $2,745 billion currently held in Australia's superannuation system.  They target a younger more tech savvy audience who perhaps saw Elon Musk proclaim 'GameStonk!!' on twitter, and fear they're missing out.
These FinTechs are on to something.  How do you make younger people care about superannuation? You put it on their phone, give them control and appeal to their need for instant gratification.
It would be an error to think that these traits did not also apply to potential SMSF trustees. The ATO statistical report released every quarter provides data on the demographics of SMSF establishments. For the March 2021 quarter 46.9% of newly established SMSFs' members were aged 44 or under.  This group of people have, at a minimum, entered adulthood at the start of the internet age.
It's not such a stretch to assume this cohort might be attracted to the easier, immediate solutions from these FinTechs. The SMSF industry needs to look at their offerings and adapt. We need to make things easier for potential members, starting with improved digital experiences.
Many firms don't provide their clients with any online portal, let alone a mobile application.
The 2020 Investment Trends SMSF Investor Report showed that the desire to gain control of investments and achieve better returns continue to be the two primary reasons behind SMSF establishments.  SMSF alternatives are closing in on this.
The next two cited reasons were 'Can make better investments than super funds' and 'Invest in property'.  An SMSFs ability to invest in a very wide range of assets is one of its strengths.  They allow trustees to invest in unusual or emerging asset categories and enable one of our national obsessions – investing in direct property.
As an industry we don't always make these non-standard assets easy for SMSFs, yet they represent a key differentiator to super-sized industry funds and the emerging FinTechs.  How do we ensure compliance, whilst also making these types of assets easier, for all involved?
The next challenge we need to solve is making SMSFs real-time. Our future SMSF members will demand it as expectations are set by our superannuation competition.  Real-time admin and audit services might seem like a dream now, but we need to move in this direction.
The challenge for us, the SMSF industry, is how to react to these two seismic changes. The super-sized industry funds and their member direct investment options, and the wave of FinTechs making super investment as easy as downloading an app.
We have time to consider and make our own moves, but what we must not do, is rest on our laurels as we break on through the 600k fund threshold sometime before Christmas.
It's also worth noting, it doesn't have to be an us vs them situation – SMSF administration systems can work better with these emerging platforms, helping our clients have greater freedom of how they make their investment decisions.
With improved technology, great customer experiences and continued improvements in processing and compliance efficiency, the future of the SMSF industry looks bright.
Let's keep the momentum up.
Leverage automation and smart features for your SMSF clients and join a new generation today. Discover how SuperMate's features can help you help your clients by booking a free demo now.