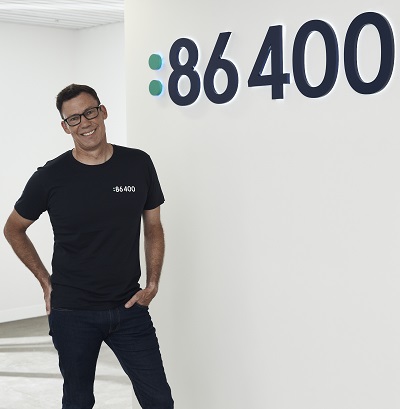 86 400 unveils Open Banking product
Australia's first smartbank, 86 400, has today unveiled the first consumer-facing feature developed using Open Banking product data: a real-time comparison graph of savings interest rates, which is now available on its www.86400.com.au/save
By pulling product data made available by participating banks under the consumer data right (CDR), 86 400 is enabling Australians to easily compare interest rates in a simple, trusted and visual way.
"Due to dynamic market conditions, it's not always easy for consumers to compare the interest rates on different saving accounts. This leads to apathy and a situation where too many Australians have their hard-earned savings netting them next-to-nothing in interest," said Robert Bell, CEO of 86 400.
"We believe this is the first example of Open Banking product data being used to provide Australian consumers with greater transparency and choice," said Bell.
"Rates are arguably the most important consideration when selecting a savings account, but often the most confusing. We're removing the effort of comparing different options by showing how the savings rates of each of the majors compare with 86 400. This is just one way that we are helping Australians take control of their money, and means they can easily find the savings account that best suits their needs."
86 400 is one of the first to leverage Data Action's Open Banking Solution and is proactively looking for more opportunities to build similar products and features. 86 400 has also published APIs for its deposit and lending products, which are now available to developers.