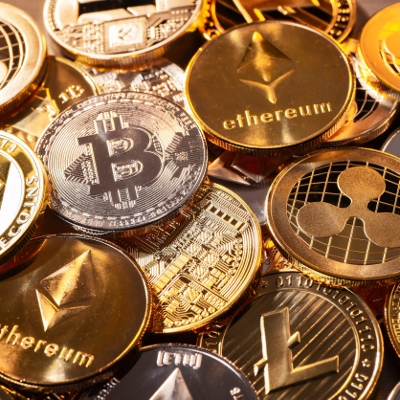 40% of Australians intend to buy cryptocurrency in 2021: Savvy
Is Cryptocurrency – the currencies powered by complex calculations and decentralised ledgers known as blockchain technology – the money of the future? According to a new survey by Savvy, a third of Australians are betting that it is: and 40% are willing to convert their paper money into something digital during 2021.
Surveying 1,000 Australians, 17.3% respondents said they already own or have owned some form of Cryptocurrency, with 36% intending to buy into Cryptocurrency in the future. Of those surveyed, 15.2% had invested up to $5,000, 2.5% had invested $5,000 – $10,000, while 1% had invested $10,000 – $20,000. If extrapolated to cover the Australian adult population, this could indicate over 500,000 Australians have invested at least $5,000-$10,000 in Cryptocurrency.
If Australians don't have crypto yet, they're at least thinking about it. According to the survey, 71% of Australians either understand or are interested in learning more about Cryptocurrency.
More men than women claimed exceptional or average understanding of Cryptocurrencies at 48% of men compared to 27% of women. Female respondents expressed a higher interest in learning about the technology: 37% compared to 31% for men.
As for which currency those surveyed were thinking of holding, 44% are thinking about Bitcoin, 21% Ethereum, and 18% are considering entrepreneur Elon Musk's favourite, DogeCoin.
As of writing, Bitcoin has a market cap of A$878 billion; Ethereum A$340 billion, Dogecoin A$46 billion, according to online trading platform Coinbase.
A previous Savvy survey found that 47% of Australians prefer paying via digital wallet; and two-thirds of that group use it as their preferred payment method. Though at present we are exchanging Australian dollars through the wallet, it may only be a matter of time before we'll have the option of paying in crypto. Only 9.7% of survey respondents said that it's more likely than not that crypto will eventually displace the current fiat currency banking system, however.
Savvy Managing Director Bill Tsouvalas says the public profile of 'Bitcoin millionaires' and other successful crypto investors has added to its allure. "19.7% of respondents said they have already bought into crypto. Just under a third of that cohort said they bought into crypto to make money fast. 47% of the same group (358 respondents) said that they'd buy into crypto for the same reason in the future. Once upon a time, crypto was a mysterious 'shiny new object'. 41% of investors said they did so 'just for fun,' for example.
"However, there is a high proportion that are invested long term as well as to diversify their investment portfolio – about half of respondents. So, getting in on Cryptocurrency is becoming less of a novelty and more of a sound investment strategy."
Similar numbers were seen in those (36%) looking to buy in the future, when asked their top three reasons: 47% responded to make money quickly; 38% as a long-term investment; 28% for portfolio diversification. Only 22% said they'd buy into crypto "for fun."
Respondents were split on whether the crypto "bubble" would burst by 2022 (21%), whether Bitcoin would reach a new high by the end of the year (19%) or prices would remain stable throughout the year (20%).
As for being a "wild west" currency, Australians would like to see more safeguards. 79.8% of all respondents agreed that cryptocurrencies should be more heavily regulated.
Either way, it's an exciting time for finance and banking. "Cryptocurrency may very well be the currency of the future. It's time for the wider finance sector to embrace it rather than treat it as a fad, or they'll be left behind," Tsouvalas says.