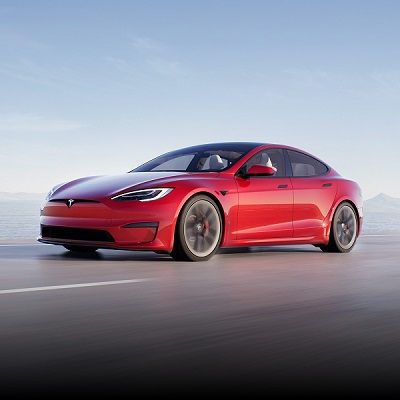 You can now buy a Tesla with Bitcoin
Tesla has begun accepting Bitcoin as a payment method for vehicles. After Tesla famously converted US$1.5 Billion of their $19.5B cash in the bank to Bitcoin earlier this year, the company is now ready to accept it as a payment method in the United States.

While the news will come as a surprise to many, Tesla did outline this as a possibility in their Q4 2020 10-K SEC filings – 'we expect to begin accepting bitcoin as a form of payment for our products in the near future, subject to applicable laws and initially on a limited basis, which we may or may not liquidate upon receipt.'

Despite Bitcoin being a global currency, the payment option may only be available in the US for now, Musk followed up with Tweet confirming Bitcoin support will go international later this year. If you're a company, accepting payment in Bitcoin has a big upside, with the price of the cryptocurrency continuing to rise. At the time of writing 1 Bitcoin was worth the equivalent of A$71,089.46 (around US$53,863), or in Aussie dollars, almost exactly the same as a Model 3 SR+.

As a customer, buying a fixed value asset with a mostly appreciating asset (due to Bitcoin's programmed scarcity) may be a decision you'll come to regret later, but that's a problem for another day.

If you happen to have a decent amount of Bitcoin, then parting with some of it for a real-world object like a Tesla is probably not the worst decision you'll make. For some Bitcoin investors, their ultimate goal is to have the value of that investment grow to the point where they can exchange it for goods and now people can ask, 'When Tesla?', instead of 'When Lambo'?
To read more, please click on the link below…
Source: You can now buy a Tesla with Bitcoin. Update: Tesla won't convert to fiat currency – techAU