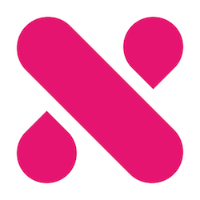 Xinja emerges from budget shadows as potential new start-up bank
Less than a fortnight since the federal budget introduced reforms to facilitate the entry of startup banks in Australia, Xinja has emerged as the first to attempt to build a new bank for digital natives from the mobile phone up.

Xinja (the name was made up by a creative type) has just completed a seed raising of almost $3 million and is talking to regulators about gaining a restricted banking licence. The application will use streamlined licensing procedures announced by the government in the budget and the prudential regulator the following day.

"We are building full-service retail banking in your mobile phone," says Eric Wilson, Xinja's founder and chief executive and the former head of National Australia Bank's public trustee business and leader of NAB's Future of Financial Advice implementation program. He has assembled a team that includes three former Macquarie bankers: Verity Ford is Xinja's treasurer, while Lindley Edwards, who spent nine years in Macquarie's corporate bank, and Craig Swanger, Macquarie's former chief investment officer and head of innovation, are on the board of directors.

Also on the Xinja board is Jason Bates, the co-founder of two of the startup banks in the UK, Starling and Monzo. While it is still early days for the UK's so-called 'neobanks', which also include Atom and Tandem, Monzo now has 175,000 customers. Wilson knows Bates from working together at professional services firm Accenture.

Xinja will target technologically savvy customers in the 25 to 45 demographic and begin by issuing 5000 of them a pre-paid debit card (for which a banking licence is not required). If licensing is approved, it will move to deposits and then mortgages.

Wilson says the timing of the budget policies are fortuitous. In the past decade, only one new bank has been awarded a licence, Tyro. But the day after the budget, the Australian Prudential Regulation Authority said it would create a "new centralised unit tasked with ensuring APRA's licensing activities are suited to the increasingly diverse range of applicants that wish to engage with APRA". The budget also endorsed recommendations made by the committee chaired by Liberal MP David Coleman to remove both the 15 per cent ownership cap for substantial shareholders in banks and the requirement banks have at least $50 million of capital before they call themselves a bank.
To read more, please click on the link below…
Source: Xinja emerges from budget shadows as potential new start-up bank | afr.com