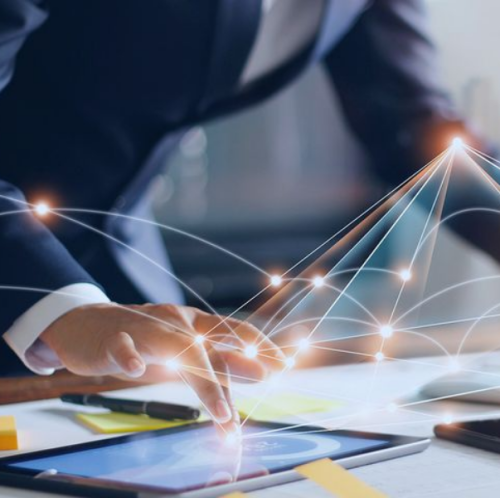 Wolters Kluwer launches new solution to empower multinational enterprises to meet their OECD Pillar Two reporting requirements
Wolters Kluwer, a global leader in professional information, software solutions, and services, today launched CCH Integrator BEPS Pillar Two, a new product to assist multinational companies in effectively navigating the evolving reporting requirements set forth by the Organisation for Economic Co-operation and Development's (OECD) Pillar Two global minimum tax initiative.
The latest addition to Wolters Kluwer's award-winning CCH Integrator suite for corporate tax performance management, compliance, and reporting, CCH Integrator BEPS Pillar Two will allow multinational enterprises to make timely adjustments to be ready with the new requirements, streamline and simplify the processing of massive datasets, and empower multinational enterprises (MNE) in the face of an increasingly sophisticated tax compliance landscape. Trusted by 40 percent of the ASX 100 and all the Big Four accounting firms globally, CCH Integrator delivers a comprehensive suite of offerings that is multi-language, multi-currency, and fully cloud-based. Key functionalities of the CCH Integrator BEPS Pillar Two solution include:
Configurable Design Ethos: CCH Integrator can accommodate rapid changes in direct tax calculations of individual MNE global group structures while ensuring standalone jurisdictional reporting and global calculations can exist simultaneously.
Country by Country Reporting (CbCR): The platform's CbCR and global tax provision modules can provide end-to-end management of Pillar Two, interconnecting key tax processes with the data and reporting needs of Pillar Two.
Single Source of Truth on Cloud: CCH Integrator centrally stores all historical and current tax and financial data to facilitate complete and accurate calculations and reporting for Pillar Two. Our solution can be integrated with the tax provisioning and CbCR process or run on a stand-alone basis.
Automated Data Collection CCH Integrator helps streamline the collection process of massive datasets from multiple sources.
Templated Pillar Two Calculation and Schedules: Helps provide precise Pillar Two reporting in an efficient manner, eliminating data integrity challenges and manual management of the Pillar Two calculations. Our templated Pillar Two calculation engine can help you assess potential exposure under the Pillar Two regime, make the necessary Pillar Two elections, determine your GloBE Income or Loss, GloBE ETR and Top Up Tax, with in-built data validation and analytics.
The OECD Pillar Two initiative progresses international tax reform, particularly regarding challenges posed by cross-border taxation. With multinational enterprises facing increasingly complex reporting obligations, Wolters Kluwer recognises the need for an innovative tool that allows for timely adaptation, simplifies processes, increases the efficiency of multinational tax teams, and unleashes greater potential for growth.
"We are thrilled to launch our latest module of the CCH Integrator global tax management platform," said Izzy Silva, Managing Director, Wolters Kluwer Tax & Accounting, Asia Pacific. "Our client-centric approach, deep tax domain knowledge, and industry-leading technologies allow us to rapidly deliver the BEPS Pillar Two product to our customers, and we will continue to lead the way in supporting businesses with flexibility, efficiency, and consistency as they navigate the complexities and challenges of their broader tax landscape. What we have today is just the beginning with more on our Pillar Two roadmap to come."