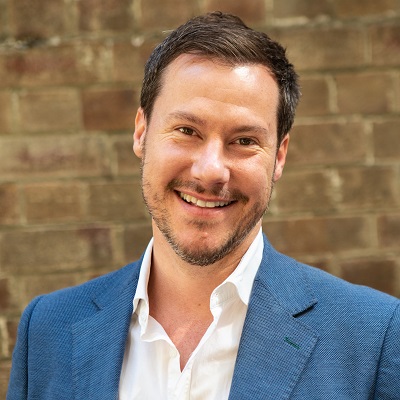 Wisr smashes loan growth and revenue for Q4FY20
ASX-listed fintech Wisr Limited announce its business update for the 3 months ending 30 June 2020 ("Q4FY20").
Wisr delivered a number of growth records for the quarter, including an increase in revenue of 50%1 compared to Q3FY20. The Company's rapid response to COVID-19 conditions, and exceptionally low exposure to high-risk sectors, has seen the Wisr Financial Wellness Ecosystem (Wisr Ecosystem) business strategy continue to grow at pace in Q4FY20.
Despite taking a prudent approach to the COVID-19 situation, including a tightened credit policy and reduced risk tolerance, Wisr delivered record results in Q4FY20. In the quarter ending 30 June 2020, new Wisr loan originations totaled $42.2 million, a 9% increase on Q3FY20 and a 92% increase on Q4FY19. The Company has now reached $244.9 million in total loan originations since inception.
Q4FY20 was the second full quarter operating under the Wisr Warehouse funding model and delivered significantly improved unit economics and operating benefits, including $2.9 million in unaudited operating revenue, a 50% increase on Q3FY20 and a 188% increase on Q4FY19.
Mr. Anthony Nantes, Chief Executive Officer, Wisr said, "Despite maintaining a significantly tighter credit policy in response to COVID-19, as well as taking a prudent approach to loan origination, Wisr has achieved significant loan origination growth and revenue uplift for the quarter."
"It's a strong validation of our fintech business model, proprietary technology, and high-performance culture that we can continue to grow and responsibly lend to our customers to help them consolidate, refinance, purchase, and fulfil their needs through the Wisr Ecosystem in these uncertain times."
"Wisr's business model is focused on the best borrowers in Australia and Wisr's purpose-led model is a real differentiator in the market. Our numbers are showing that consumers are looking for a fairer deal and a smarter alternative when it comes to personal finance. Our unique Wisr Ecosystem strategy provides us with a strong platform to scale and grow, as well as enabling us to really help our customers, and we will continue to do so during these rapidly changing times," finished Mr. Nantes.
As announced on 16 July, the Australian Office of Financial Management has approved an initial investment of $30.8 million into the Wisr Warehouse through the Structured Finance Support Fund. The investment will sit alongside existing senior and mezzanine financiers and will support the Wisr Warehouse up to $200 million.
The $30.8 million is approved by the Delegate under the Structured Finance Support (Coronavirus Economic Response Package) Act 2020 (Cth).
Wisr is well placed to continue lending, operations and growth of its financial wellness products through COVID-19 disruption and post recovery.