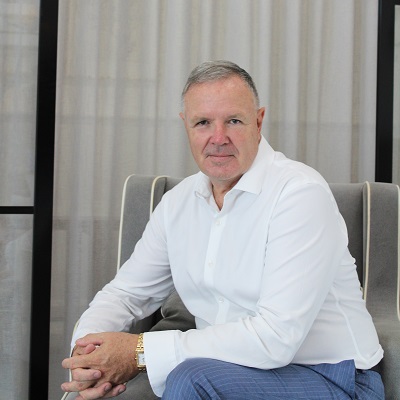 Why we need to stop OSKO payments today: Sell Securely
By Rob Neely (pictured), Scam and Cyber Expert and Founder of SellSecurely.com.
Earlier this year, Finance Minister Stephen Jones MP announced the Federal Government would spend $86 million on a national effort to prevent scams, including $58 million to create the scam centre which will be run by the ACCC. The scam centre he announced was said to work in partnership with government agencies, banks, telco companies and online platforms.
Since the announcement of this initiative, we have reached out to the Minister's office for a meeting – we wanted to introduce him to our payment technology – Sell Securely. We originally had a meeting scheduled, only for the Minister to reschedule us time and time again. We genuinely think our software is one part of the solution to stopping scams when it comes to buying and selling privately online.
There is no denying the funding is a good start, a start to tackling a problem that we estimate has cost the economy in excess of $13 billion, but in my opinion this so-called action comes too little, too late. Until now, our government has put pressure on companies such as banks and telcos to fight the war against scammers but the issue has become so big we need the government to step up. A 360-approach and providing solutions to protect Australian consumers is what we need right now.
We know from our recent scam report that 6.7 million Australians have been scammed and did not report on it, with one in 20 Australians being scammed seven times or more. The scams are becoming more sophisticated and we need to act.
As a country, we need to look at an immediate three point action plan to slow down scams whilst the government has time to work on regulations.
Firstly, and probably the most impactful, is that banks need to stop OSKO payments immediately until the government and collective agencies can determine other methods to prevent scammers. We're in a world where everything needs to be instant. We're in a rush and we don't have time to wait. Scammers are capitalising on this. By the time a consumer makes a payment through their bank via OSKO, within less than 30 seconds that money is gone. As controversial as this might sound, if we shift back to the 48 hour time period for payments to clear this could save Australians billions of dollars this year, putting a halt to the majority of payment scams.
Second is education. There is a stigma attached to being scammed, with people assuming it is only the elderly but that is not the case. The sophistication of scams is entering into online marketplaces such as Gumtree and Facebook marketplaces, tech natives including Millennials and Gen Z are being increasingly hit. The government needs to invest in a media campaign to educate consumers on the multiple avenues they can be scammed in online environments, and how to protect themselves.
Third, we need a national scam hotline. When Australians have been scammed, they can call the hotline to report it. With the majority of people being scammed saying that they have not reported it concerns me. Many stated that the reason for this was that they knew nothing could be done about it – which shows that Australians have lost faith in the authorities. We cannot learn from what has happened to others if no one talks about it. This free scam hotline will continuously alert the government of scams where they have the ability to find out trends they need to jump on.
At SellSecurely.com, we have developed a Paytech platform with the ambition of stopping the explosion of scams that are targeting Australians every day. The platform is free to users and protects the buyer and seller from fraud and non-payment. We've spent millions of dollars building the platform, specifically targeting private scammers that prey on those who are using online marketplaces to buy and sell items. We're passionate about protecting Australians, providing a solution to eliminate scams and we want to work in concert with the government to provide a solution to all.