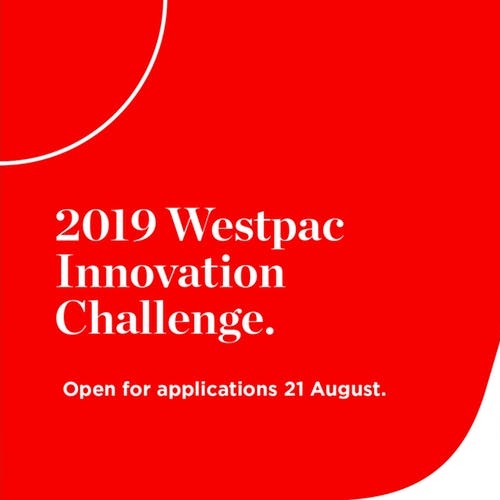 Westpac challenges start-ups on data
The Westpac Innovation Challenge was launched on Wednesday, giving start-ups, scale-ups and entrepreneurs the chance to win $50,000 and professional support to grow their business.

Now in its sixth year, the Westpac Innovation Challenge explores an emerging opportunity in the business landscape and aims to identify the next generation of businesses that will lead Australia into the future.

This year, the challenge asks entrants to create a solution using data to solve a business problem specific to one of five different sectors: micro business, energy, insurance, aged care or government.

It comes at a time as data in Australia is gaining momentum through the passage of Consumer Data Right legislation and the phased introduction of Open Banking set from February 2020, which will allow consumers and third parties to access data.

"Data is expected to enable a new wave of product innovation from start-up businesses focused on business solutions and customer experiences across a range of sectors," Westpac head of Kate Cooper said.

"We are looking for innovative ideas that help businesses which operate in highly regulated or scrutinised sectors overcome unique challenges and deliver value for customers," she added.

According to Cooper, a key part of the challenge this year will be involving Westpac's commercial and institutional customers and enabling a platform for innovative start-ups to meet potential customers and collaborators.

Five finalists will be chosen to pitch their idea on 4 December 2019 in front of a live audience and a judging panel.
To read more, please click on the link below…