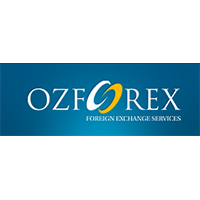 Western Union bids up to $888m for OzForex
Global payments giant Western Union has offered to buy online foreign exchange company OzForex Group for as much as $3.70 a share, implying a value of about $888 million, as revealed by Street Talk on Wednesday.

The New York Stock Exchange-listed company is taking its counsel from Gresham Partners. The offer is up to $1.10 above its Wednesday closing share price of $2.60 and its average over the past six months of $2.47. OzForex's shares have climbed 28 per cent since touching a 52-week low of $2.03 on July 16.

The proposed takeover price compares with the $480 million the company was valued two years ago when its shares first hit the board at $2.

The company stressed the all-cash offer was a "non-binding, indicative proposal". If the board agrees to consider the proposal, a formal offer from Western Union is contingent on due diligence, retention of key management personnel and regulatory approvals.