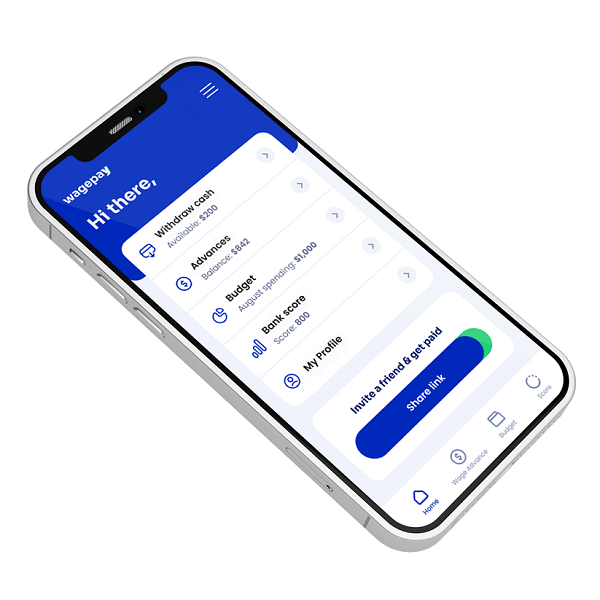 Wagepay launches Second Generation mobile apps
Australian Pay-on-Demand service provider, Wagepay, has recently launched its Gen2 mobile application and a completely redesigned website. The premium wage advance platform has offered its services to more than 90,000 employed Australians over the past year.
Securing its footing within the fintech sector in 2020, Wagepay offers an industry-leading approach to pay-on-demand services within Australia. Positioning itself as an alternative to traditional payday loans and other forms of high-interest credit, the brand offers a complete 'lifestyle product' in which employed customers have access to necessary funds without the restriction of an employer-determined pay cycle.
Wagepay recently released an intuitive rebrand of their current mobile app, doubling its maximum wage advance credit limit to an industry-leading $2,000, and has added additional features including risk-based tiered pricing and proprietary bank scores based on bank transaction data. It has also announced today that the app will soon feature free access to credit score tracking and budgeting features to assist users in understanding their financial situation. This is on top of having lower fees than traditional small-amount lenders, as well as no credit checks.
The addition of the Gen2 mobile app and website reboot to the Wagepay brand has allowed the company to take a solid step towards reaching its long-term vision of revolutionising wage payment in Australia and beyond. According to Tony Chan, Wagepay's Founder and CEO, "Gen2 redesign has allowed Wagepay to improve customer engagement and app useability. But more importantly, the introduction of tiered pricing on the back of 12 consecutive months of positive net transaction margin results, has set the foundation for Wagepay to better engage mainstream wage-earners. This is a true testament to Wagepay's Machine Learning-based credit risk management capabilities."
Through the integration of a fast and easily comprehensible application process, Wagepay's bespoke platform offers a highly convenient option for customers who require wage-on-demand services and solidifies the company's position as an innovation leader within the fintech sector. With the new mobile application and website release, the Wagepay ecosystem is the leading destination for employed Australians.