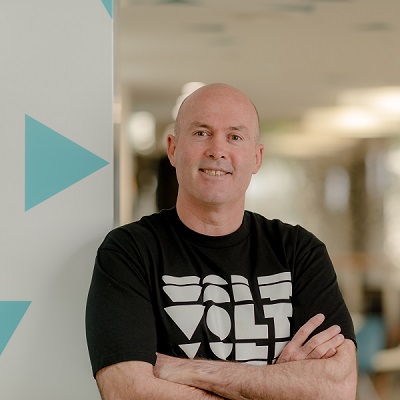 Volt enters strategic alliance with AFG and extends Series E to $85m
Australia's first neobank Volt has announced a landmark strategic alliance and a $15 million investment from one of Australia's largest mortgage aggregators, Australian Finance Group Ltd (AFG).
The alliance will leverage Volt's Banking as a Service (BaaS) offering, by providing digital white labelled mortgage products to AFG's network of more than 2,975 brokers. Volt and AFG will work together to develop and distribute further Volt white label products to AFG brokers in the future, including personal and business loans.
The strategic alliance will also deliver AFG a white label personal finance manager (PFM) app powered by Volt.  It will help AFG's customers better manage their finances and, in the future, allow AFG brokers to provide a more efficient home loan application process for borrowers.
The entry into the strategic alliance and investment by AFG is expected to complete after satisfaction of a number of conditions (with the $15 million investment held in escrow until satisfaction of the conditions).
Once the conditions are satisfied, the white label Volt-funded digital mortgage product and AFG branded PFM app are expected to be piloted in the last quarter of CY2021 and be made available to AFG brokers in the first quarter of CY2022.
Volt Founder and CEO, Steve Weston, said, "Volt is thrilled to partner with AFG to bring a digital mortgage and other financial services products to Australian consumers at scale. AFG is a pioneer of the mortgage broking industry and touches one in every eleven home loans written in Australia. Its endorsement of Volt's digital offering, through this strategic alliance and equity investment, is a landmark moment for our company."
"Volt has distinguished itself by pursuing a unique Banking as a Service (BaaS) strategy and the partnership with AFG is testament to the demand for integrated and white-label banking to help businesses deepen relationships with their customers."
"The management of financial services is no longer the domain of a handful of large institutions. Volt wants to facilitate a future where a range of businesses, large and small, can deepen their customer relationships through Volt's BaaS offering," concluded Mr. Weston.
AFG CEO, David Bailey, said, "This alliance will deliver significant value to both companies as we combine Volt's technology with AFG's vast distribution footprint to deliver competitive products to the market and streamlined digital solutions for brokers and their customers.  The combination of innovative lending and financial management technology, via Volt's digital bank offering and AFG's distribution, is compelling."
The total capital allotted in Volt's Series E raise to date is $37.7 million.  Volt has extended the Series E to $85m.