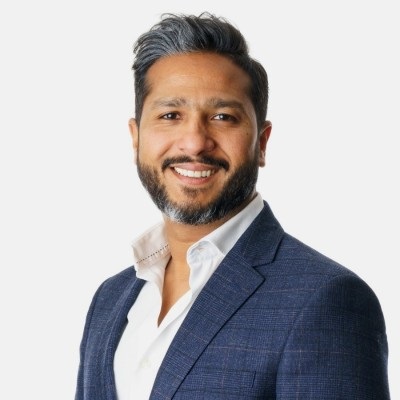 Valutico and Eden Exchange Team Up to Make Company Valuation More Accessible for SMEs
Eden Exchange, Australia's premier M&A marketplace for SMEs has announced a new partnership with Valutico, a leading valuation software provider. This groundbreaking partnership will provide Eden Exchange users with quick and easy indicative valuations of their businesses, empowering them to make more informed decisions about when to sell and for how much.
Valutico's award-winning business valuation software, MyValutico, allows people to input information and receive an accurate valuation in minutes, for a fraction of the cost of a traditional business valuation. MyValutico will integrate into Eden Exchange's revolutionary virtual lead room, DealXchange, providing Eden Exchange users with even more transparency around their selling campaigns.
The partnership will allow Eden Exchange to provide its users with a quick and easy way to get an estimate of the value of their business, without having to commission a full valuation report. This will help users to make more informed decisions about when to sell their business and for how much, at an early stage in the buy-sell process.
The software will also customise the valuation questionnaire, asking only pertinent questions informed by the data already collected by Eden Exchange. These indicative valuations are generated based on a variety of factors, including the company's financial performance, location and industry.
As part of the partnership, Eden Exchange plans to provide proprietary anonymised transaction data, helping to further strengthen Valutico's ability to provide accurate indicative valuations to businesses of all sizes. This data will be used to enhance Valutico's analytics and provide insights based on location, industry, and description, making Valutico's software even more valuable and tailored, particularly for finance professionals in Australia and the surrounding regions.
For both current and new Eden Exchange clients, this partnership can help you better understand the true value of a business when you're in the early stages of preparing to sell. Eden Exchange and Valutico are both committed to helping business owners everywhere buy and sell businesses for the right price, no matter whether it's your first time buying or selling a business, or you've been involved in a range of business transactions.
Speaking about the partnership, Eden Exchange's Managing Director, Dhanush Ganglani (pictured), said, "Partnering with Valutico is another step towards revolutionising the way people are able to buy and sell businesses. Valutico's technology leverages proprietary data on precedent transactions, democratising valuable information about public and private markets that is usually only available to the world's top firms. Combining Valutico's market-leading business valuation technology with Eden Exchange's virtual deal room, DealXchange, allows us to provide more transparency to business buyers and sellers, helping them better understand the true value of a business."
Paul Resch, CEO of Valutico, echoed Dhanush's thoughts. "Valutico's mission is to make company valuation more accessible and understandable. Collaborating with Eden Exchange aligns perfectly with that mission. This partnership not only expands our reach into the Australian market but also adds significant value to our data analysis, ultimately benefiting our customers."
Want to know more about this partnership and how it could help you? Contact the team at Eden Exchange today to find out more.