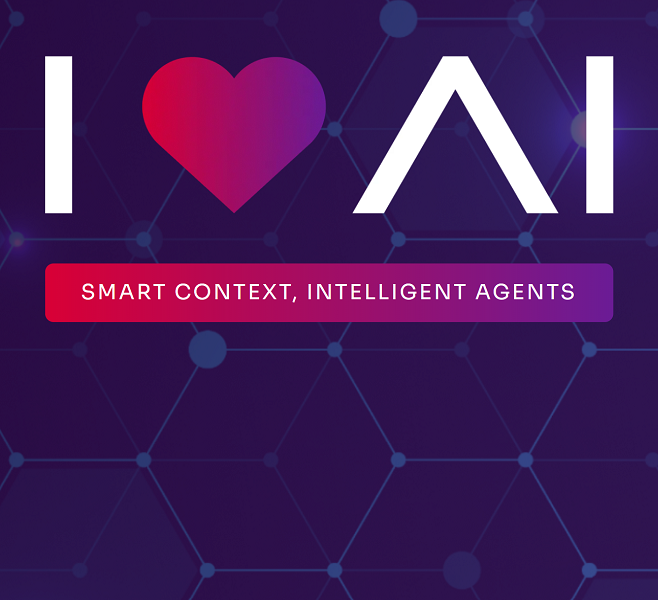 Unlock the potential of Generative AI at DataStax's I Love AI digital event
Generative AI, LLMs, AI assistants and intelligent agents are powering next-generation customer experiences, transforming every business. But there is no AI without data. And only the right data delivers accurate, relevant results, with the context, scale and security you need.
"I Love AI" is a digital DataStax event set to be held on August 23 and 24, 2023. The event will unlock the power of generative AI, with unique insights into the data platform and AI solutions you need, delivered by experts with real-world experience making AI a reality, today!
This virtual event will help application architects, software developers, practitioners and CTOs learn how to:
Deliver AI outcomes with extreme accuracy and relevance
Build generative AI apps with scale, governance and data security
Overcome the biggest obstacles keeping generative AI from being enterprise ready
Deploy powerful vector search capabilities at a fraction of the cost
Use cutting edge innovations in the biggest, most powerful vector database (Hint: it's the one you already own) to accelerate the journey to AI
On August 23, session 1 will focus on the Americas at 10am PDT / 1pm EDT.
On August 24, session 2 will focus on APAC/EMEA at 9am BST / 10am CEST / 1:30pm IST / 4pm SGT / 6pm AEST.
Agenda
The Future of AI
Ed Anuff & Davor Bonaci | DataStax
Marty Brodbeck | Priceline
Kelly Vanee | Capital One
Scott Johnston | Docker
The Future of Humans + Machines: Co-Creating with AI
Bernard Marr | Author, Keynote Speaker, Futurist
Hussein Mehanna | Cruise
Rajen Sheth | Kyron Learning
Jaya Gupta | Foundation Capital
TECHNOLOGY SESSIONS
Generative AI for the Enterprise: Secure, Scalable, Compliant and 5X cheaper
Chris Latimer & Nikhil Smotra | DataStax & Dataworkz
From Real-Time Events to LLMs, Built in 15 Minutes With No Data Science Experience Needed
Ryan Michael & Preethi Srinivasan | DataStax
Build a Streaming AI Agent Using OpenAI, Vercel, and Astra DB in 10 Lines of Code
Chris Bartholomew & Eric Baer | DataStax & AI Entrepreneur
Building an AI Chatbot with Vertex AI and Astra DB
Alex Leventer & Noel Kenehan | DataStax & Google Cloud
Stop Hallucinating: How the World's Largest Retrieval Augmented Generation Model Will Perform Better at Fine Tuning
Alan Ho & Tisson Mathew | DataStax & SkyPoint Cloud
The First Petabyte of Vector Data Will Be on Cassandra
Patrick McFadin | DataStax
Aaron Morton | DataStax
Jon Haddad | Consultant
Vinay Chella | Netflix
"I Love AI" will provide unique insights into the data platforms and AI solutions that unlock the power of generative AI. Register today!