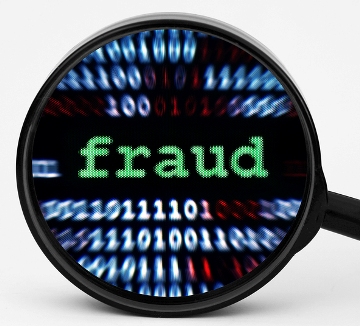 Unique fraud fighting platform eftsure secures additional $2.5m funding
Australian fintech company eftsure has just secured an additional $2.5 million in funding to accelerate its growth and meet the demand for its protection platform, a unique solution to electronic payments fraud. The new funding is a strong vote of confidence for a company that is solving what is a complicated, growing and devastating area of cybercrime for Australian businesses. Since its inception, eftsure has protected over $6 billion in electronic payment transactions.

Cybercrime, in particular business email compromise scams, are on the increase and evolving faster than most accounting and enterprise resource planning software technologies.  Businesses are struggling to keep up, let alone stay ahead, of the sophisticated social engineering used to infiltrate businesses, access email systems and supplier information, ultimately to deceive and defraud a targeted company. In 2018 alone, Australian businesses lost $1Billion in direct costs alone to cybercrime, including payment fraud.

Established in 2014 and founded by a team of banking technology and finance professionals Ian Mirels, Mike Kontorovich and Mark Chazan, eftsure provides a specialised software solution, to customers, verifying supplier bank account details and compliance information at or prior to the point of payment. eftsure's mantra for its solution is Know your Payee (KYP) and it provides businesses with rich data on suppliers in real-time, before they pay the wrong supplier. eftsure protects customers including ASX-listed enterprises,  local and state governments, not for profits, hospitals, schools and small to medium businesses across Australia and across various industry sectors including healthcare, education, hospitality, retail, property development, financial services and construction.

Co-founder and CEO of eftsure, Mike Kontorovich said "Cybercrime targeted at businesses is fuelled by a perfect storm of e-mail usage, social engineering and gaps in payment systems. The result is that businesses aren't paying who they think they're paying. This is what's driving demand for our solution and we're excited that this new round of investment will enable us to meet that demand."

"Our solution seamlessly overlays a customer's existing internet banking portal and doesn't require any IT integration," Kontorovich said.

Through this same technology and platform, eftsure also protects its customers from internal payment fraud and error – adding a seamless, real-time layer of control, reporting and security.

This funding round was once again led by leading Australian venture capital firm Our Innovation Fund, LP (OIF). OIF previously backed eftsure in its earlier investment rounds.
To read more, please click on the link below…
Source: Unique fraud fighting platform secures additional $2.5m funding to meet explosive growth in its fight against payment fraud