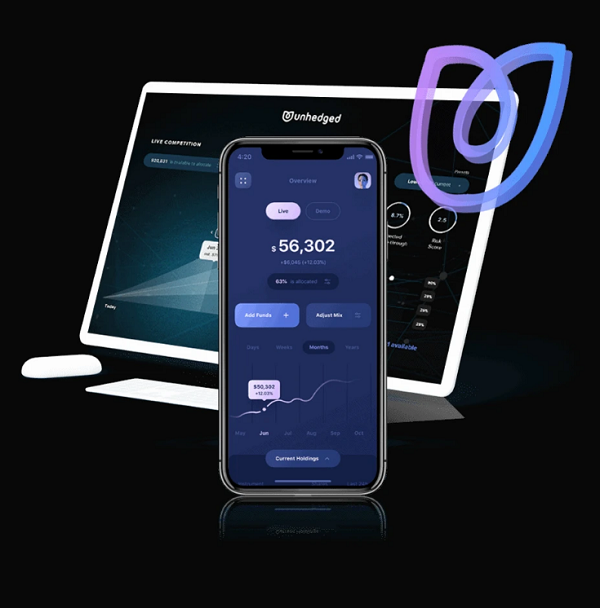 Unhedged raises over $2.33m through Birchal crowdfunding
Unhedged's Expression of Interest opened as a private offer to EOIs on 16 June and reached $1 million in six hours on the Birchal crowdfunding platform. On Friday 18 June, it then opened to the public for 10 days.
Following on from the equity raise, Co-Founder Peter Bakker and the team anticipate launching the app to their waitlist in August with the app available to the general public soon after.
Bakker stated, "We are honoured by the interest people have shown in Unhedged. It tells us that there is a big need to fulfill our mission; bringing algorithmic investing to people like you and me. We will endeavour to launch as quickly as possible to serve the 6000 plus people on the waiting list, and beyond."
COO and Co-Founder, Saskia Albers adds that simple algorithmic investing was lacking from the market, sparking her interest, and prompting her to reach out to Bakker.
Previously at Volt as Head of Strategy, this experience taught her how to build and scale a start-up, which will be her mission at Unhedged. "Unhedged solves a customer need that exists in the market. As a quant, I know how hard it is to beat the market. You need data, tools and time. Until Unhedged, there haven't been any good retail products out there that provide access to algorithmic investing for regular people.
"Unhedged makes it easy for people who know they can do better at investing but don't have the time, knowledge or that elusive pot of gold to achieve a better result."
Glenn Vanbavinckhove, CTO and Co-Founder, is Unhedged's AI & cloud specialist. He spent 7 years at CERN on accelerator physics, and most recently developed complex data and AI platforms as Analytics Director at Deloitte. "Having worked for a hedge fund and in the financial industry, I realised what I am truly passionate about is to build algorithms and platforms that make investing easier and beneficial for everyone"
Rounding off the Executive team, Michael Speight has been appointed Chief Risk Officer. Speight was previously head of risk, compliance and financial crime for eNett International – where he'd worked since 2013.