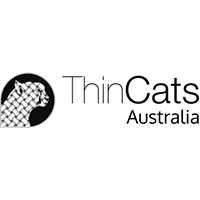 UK fund to back ThinCats Australia
ThinCats Australia has announced that UK-based alternative finance fund ESF Capital will acquire a 30 per cent stake in the peer-to-peer (P2P) business lending platform.

ESF Capital will also provide $10 million in funding for loans on the platform in the first year, joining another 300 lenders on ThinCats' panel.

ThinCats Australia CEO Sunil Aranha said the injection of capital and funding by ESF will provide a significant boost to the platform as well as the many SMEs seeking loans.

"The injection of capital by ESF will allow us to ramp up our operations and technology platform, lift our market presence and hire more staff to tap into the largely unserviced Australian market, worth $10 billion a year," he said.

"We are targeting $20 million in loans to businesses in our second year of trading, with a projected $100 million to be lent next year. We are now seeking business people who are not interested in putting their homes on the line to fund their enterprises, as most often required by the major banks.

Mr Aranha said the major lenders' traditional aversion to unsecured loans and their ability to price small business risk accurately, as well as pressure from APRA, presents a significant opportunity for P2P lending to grow in Australia's unsecured lending space.
Source: UK fund to back ThinCats Australia – Mortgage Business