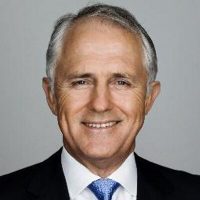 Turnbull promises national digital identity, fintech committee
The federal government has adopted the majority of recommendations made in last year's financial systems inquiry report, promising to deliver a national federated digital identity framework and a public-private sector innovation committee for the financial sector.

In its long-awaited response to the December 2014 report, tabled today, the federal government also said it would ask the Productivity Commission to review options to improve data-sharing within the sector, and remove regulatory impediments to modern product information disclosure.

By the end of next year, the government also intends to consider how to amend priority areas of regulation to make it technology neutral.

Digital identity

The FSI report, led by David Murray, highlighted a national federated digital identity as key to improving the efficiency of digital identity processes as well as to minimise the costs and regulatory burden of customer authentication for financial services firms.

Its recommendation – accepted by the government – called for the establishment of a framework under which private and public sector bodies could compete to supply digital identities.

A single minister should be given responsibility for the framework, the report suggested, and a private-public sector taskforce should develop the detail of the framework and standards.

Banks and other financial services firms are currently required to verify an individual using government-issued, paper-based credentials such as a passport or drivers license.

By introducing a national digital identity framework, reliance on paper-based mechanisms could be reduced, making the process more secure and convenient for customers and more efficient for governments and banks, the FSI report said.
Source: Turnbull promises national digital identity, fintech committee – Finance – iTnews