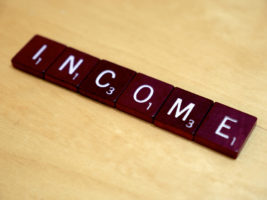 Turn debts into income
PROFITING from other people's debts has always been popular way to make money, and investors seeking income are being given more choice than ever before.

While interest rates wallow at record lows and are tipped to fall further, a new breed of peer-to-peer — or marketplace — lenders is gaining ground and other income funds are multiplying.

Peer-to-peer lending — which removes middlemen such as banks and allows people to lend directly to borrowers via online platforms — is forecast to at least double in size every year for several years to come.

RateSetter CEO Daniel Foggo says Australian peer-to-peer platforms funded $50 million of loans last year and that is expected to grow to $200 million this year.

MEASURED RISK

Peer-to-peer is riskier than bank deposits but nowhere near as volatile as the sharemarket. Lenders usually have provision funds to protect investors from bad debts.

"Investors normally fund lots of different loans. In RateSetter's history, including the UK where we have funded more than 1.2 billion pounds of loans, every investor has got every amount of interest and principal due to them," Foggo says.

"Lenders can earn over 9.7 per cent per annum in RateSetter's five-year lending market, down to around 4 per cent in its one-month lending market."

Foggo says RateSetter is the only traditional peer-to-peer lending platform available to Australian retail investors. Other platforms such as SocietyOne and MoneyPlace source their money from wholesale investors such as super funds, banks and wealthy individuals.

SocietyOne spokesman Danny John said his firm, part-owned by News Corp and James Packer, was actively considering offering loans to retail investors but there were no immediate plans.

"We have witnessed strong growth over the past year … we hit $100 million of approved loans in early April, which was also our best month of lending," John says. "What we are seeing is that our customers are seeing real financial benefits as both borrower and investor funder customers."

POOLING YOUR MONEY

Listed company DirectMoney also promotes a marketplace lending model and investors access its loans through its DirectMoney Personal Loan Income Fund.
To read more, please click on the link below…