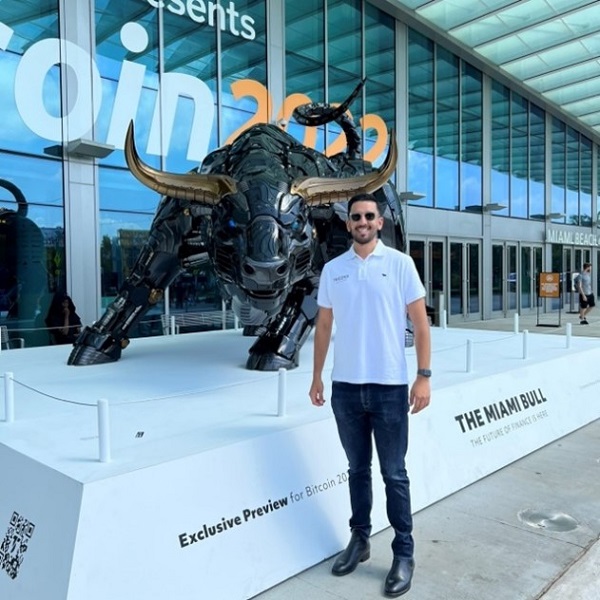 TrigonX at Bitcoin 2022 Conference Miami Beach
A month on from the renowned Bitcoin 2022 Conference, TrigonX recaps some of the major announcements and trends from the world's largest Bitcoin conference.
The Conference, held between 6 – 9 April 2022, saw over 25,000 cryptocurrency enthusiasts from all over the world head to Miami Beach to enjoy the vibrant and innovative atmosphere in the proclaimed Crypto Hub of the United States.
The large variety of both attendees and exhibitors highlighted the prominence of cryptocurrency adoption in the United States. Notably, major announcements and trends arising from the Conference included:
Jack Mallers, CEO of Strike, announcing implementation of the Lightning Network with the Strike App and partnerships with Shopify and NCR, allowing customers to purchase goods and service from both e-commerce stores and point of sales machines using Bitcoin;­­
the prominence of the Lightning Network as the operational layer 2 solution on the Bitcoin blockchain, resulting in faster transactions at lower costs, enabling businesses to accept Bitcoin for goods and services;
the growing institutional adoption of cryptocurrency including diversification of portfolios by fund managers, retirement/superannuation funds and high net worth individuals, which highlighted the use of Bitcoin by institutions and investors as a hedge against inflation, especially in light of current global interest rate hikes; and
the release of cryptocurrency specific ETFs and active applications seeking regulatory approval with global regulators, in which the Exchange – ETF Conference was held in Miami Beach the days following Bitcoin 2022, seeing a crossover of fund managers attending Bitcoin 2022.
TrigonX was fortunate to discuss its in demand OTC and yield service offerings with global cryptocurrency exchanges, fund managers, superannuation funds and high net worth individuals.
In response to the developments, TrigonX CEO, Matteo Salerno, said, "TrigonX is Australia's leading proprietary trading firm and OTC desk. With the rapid adoption of cryptocurrency by global institutions, as seen in the US, along with key announcements from Bitcoin 2022, TrigonX will be looking at how best we can stay ahead of these developments to support institutions and cryptocurrency investors, including exploring the utilisation of the Lightning Network to facilitate Bitcoin settlements."
Following the success of the Bitcoin 2022 Conference, TrigonX is excited to be sponsoring the VIP Lounge at the Australian Crypto Convention to be held at the Gold Coast Convention Centre on 18 – 19 September 2022.