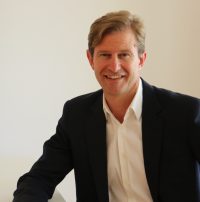 Third Party Trade and OFX announce partnership
The OFX partnership enables an integrated international funds transfer solution within TPT's brokerage and wealth management API developer platform.
Leading global Fintech and international money transfer business OFX Group Limited (ASX: OFX, formerly known as OzForex) today announced an integration partnership with Third Party Trade Group Inc., together with its broker-dealer subsidiary Third Party Trade LLC (collectively TPT).
With the integration of OFX funds transfer capability to the TPT platform, developer partners are now able to obtain foreign exchange (FX) quotes, book in a deal and transfer funds from Australian to US dollars, all within the familiar TPT development environment.
TPT is the latest developer to partner with OFX, and is uniquely positioned to provide an integrated solution to Australian and international banks, brokerages and wealth management companies who are looking to give their Australian customers a branded, low cost US equity brokerage platform.
OFX's payments API technology platform is 100% cloud based via AWS and powers international payment solutions for a variety of financial institutions including Macquarie Private Wealth, Travelex International Payments, ING Direct Australia and MoneyGram.
OFX CEO, Skander Malcolm, commented, "OFX is a leading provider of foreign exchange services across a range of currency corridors. We provide a great service to individual, business, and corporate clients. By partnering with TPT, we are able to expand our specialist currency transfer services to the Australian investor community, providing fast transfers and competitive rates."
Commenting on the announcement, TPT Founder & CEO Michael Giles, said, "We are delighted to collaborate with OFX to offer a seamless, integrated FX solution as part of our platform. Our customers will be able to transfer Australian dollars, and have it settle into their clients' TPT brokerage account in the United States in US dollars."
Giles further commented, "With the addition of OFX to our funds transfer infrastructure, we are closer to fulfilling our goal of offering a 'one-stop-shop' API solution for financial application developers, especially those seeking to target an Australian audience."
Developers can sign up to Third Party Trade to gain sandbox API access.