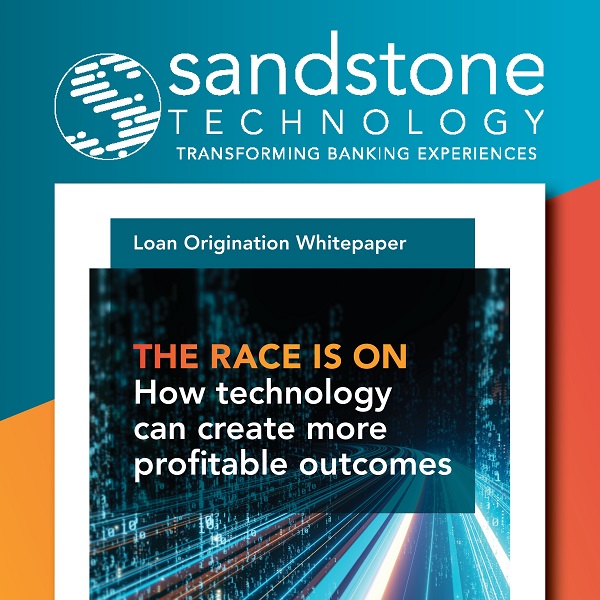 The race is on: how technology can create more profitable outcomes
Customer expectations for excellent digital experiences are often disappointed when it comes to home loan applications, according to a new white paper from Sandstone Technology.
As consumers we expect businesses to be easy to deal with. We all have an idea of what technology is capable of, and know from our dealings with brands across the globe what a great customer experience looks like.
When applying for finance, however, that customer experience is often lacking.
Purchasing a home, for example, is one of the most important decisions of our lives – and yet it's often a far-from-enjoyable experience.
From repeated requests for information the lender may already have somewhere on file to long waiting periods before decisions are made, the excitement  of a home purchase can quickly turn into a huge headache.
Not only that, it can lead to buyers potentially missing out on their dream property.
For lenders, this is a significant risk – because the longer it takes to reach a positive decision, and the longer the customer is left on the market, the more likely it is that they'll look elsewhere.
And, with the arrival of new, tech-based lenders, there are plenty of options for customers to get the service they want.
For brokers, too, the desire to work with lenders that can offer stellar finance processing is understandable. A lender that processes slowly and inefficiently, and takes unnecessary time to reach a decision, reflects poorly on the broker who's recommended them, too.
It's clear lenders have to embrace technology to simply remain in the game, and this whitepaper talks to people from across the industry – including lenders – about the challenges that are currently being faced in the market, and how tech can help solve them.
Download this whitepaper to find out:
How customer expectation is driving change within the lending market
How to remain competitive with key industry insights from lenders and brokers
Why straight through processing is gaining traction
Why tech is key for lenders to simply survive – and thrive
After reading this whitepaper, you'll have an enhanced understanding of the challenges currently being faced in the lending industry, and a clear vision of what's needed to be competitive in the future.