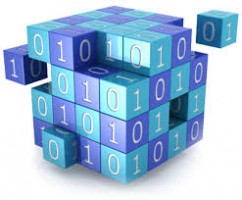 The future will be fuelled by data
The digital disruption rippling through business and government today is merely a curtain raiser for what comes next.

The combination of artificial intelligence (AI), blockchain technologies and quantum computing will usher in new operating models, new industries, new possibilities. The future will be fuelled by data and technologies that harvest, protect, analyse and take action based on that information.

Professor Mary-Anne Williams, director of the innovation and enterprise research lab at the University of Technology, Sydney, believes that cognitive computing is already a game-changer.

"Cognitive computing is able to convert vast volumes of complex data into decision-making models that can be used take action autonomously without human oversight or intervention. We have seen these kinds of robust decisioning systems dominating the stock market for some time and increasingly they are being deployed in a much wider range of applications from chatbots offering customer service to medical diagnosis and treatment recommendations, autonomous lane changing in cars, and social robots working with children and the elderly," she says.

Williams acknowledges there are skills challenges in terms of deploying these solutions but says early experimentation is essential.

"There is little advantage to being a fast follower in cognitive computing because the real value is in the experimentation and discovery phase where game-changing applications are invented and designed. It is unlikely a fast follower of cognitive computing will be able to lead in their areas of core capability.

"Businesses and governments with access to data which are able to experiment with it will inevitably dominate the landscape."

Simpler, better, smarter

Lee Hatton, chief executive of UBank, wants to be in that cohort. She describes the bank as a fintech with a banking licence.

She's not interested in best practice. "That's kind of boring, we want next practice." That's why UBank, a NAB subsidiary, recently launched Australia's first virtual assistant for home loans. One in 10 UBank home loan applications now begin with the IBM Watson-powered RoboChat, where customers complete a basic home loan application with the help of a virtual assistant before it's passed to the contact centre to complete the process.
To read more, please click on the link below…