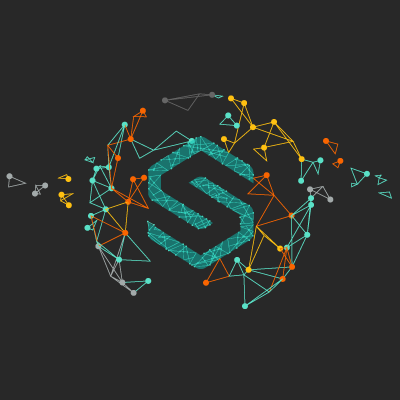 The future of SMSF administration software
By Andy Forbes, Chief Technology Officer, SuperConcepts
The end of the financial year is always an exciting time for those in the self-managed superannuation fund (SMSF) administration game. Software providers have been busy updating their products for the new year to ensure compliance with all annual requirements.
This year's compliance changes were not as complex as some prior but, nonetheless, presented some interesting issues to work through. These include the recently legislated six member SMSFs and the nuances of transfer balance cap indexation.
Increasing expectations from members and trustees, coupled with continued downward pressure on cost to serve, means that being abreast of compliance requirements is a basic prerequisite of any good SMSF administration software.
The future of SMSF administration software looks bright as providers battle it out to solve more of your problems in a more integrated and automated way.
When considering an SMSF administration software provider, here are some key features you can expect to see in future products:
Automation
A large part of SMSF administration is still manual data entry – software should be able to automate this as much as possible. Historically, automation has been focused on only data.
Future automation will go further than just data feeds and assisted transaction reconciliation. The entire end-to-end fund administration process will be reimagined with automation, supercharging practice efficiency.
Advancements will go as far as pre-emptively taking action based on data arriving from a wide range of feeds which will assist in meeting fund compliance requirements.
Documents
The maturity of your document management system drives efficiency in your fund administration process.  Efficiently categorising and entering data from documents is time-consuming so a good SMSF software can provide document recognition and data extraction capabilities.
While some providers can currently extract data from one or two document types, you will soon be able to do this across a much wider range of documents. For example, users should be able to upload rental statements through a drag and drop feature and have a complete list of transactions automatically extracted.
Machine Learning & Artificial Intelligence (AI)
Currently, through the use of advanced technologies, transactions can be automatically reconciled and evaluated allowing you to quickly review and proceed.  Future administration software will take machine learning even further, leveraging practice-wide data to provide insights and preventative quality checks, raising the quality of service your firm is able to provide.
Trustees/Members
Trustee expectations of the client experience are shifting as expectations are set by the wider financial and superannuation industry.  They will expect more from your SMSF software, such as accurate and timely information direct from their smartphone.
A bottleneck situation for many firms is waiting on information from clients. To provide a reliable and efficient service you will need to streamline this process as much as possible either using an integrated external solution, or within your SMSF software.
Intuitive Software Design
Time spent trying to navigate your way through software is time lost and time not spent on your clients. Future administration software will double down on the user experience and the efficiency of its design.
Get the job done in fewer clicks with software that is designed intuitively with an accounting eye. It is important that the software you use is designed by people who truly understand the real-world processes inside fund administration firms. With this understanding they can mitigate pain points and frustrations and build software that is intuitive to use and simplifies complex processes.
Wrap Up
Success in the SMSF administration game is not just about accounting system efficiency – your SMSF administration software should consider the end-to-end process.  Through the use of advanced automation, it should efficiently handle accounting process whilst ensuring you remain compliant. It will increase quality and lower your cost to serve.  It should monitor all funds and help you manage daily, weekly or monthly tasks. Finally, it should encourage trustees to play their role in compliance which will drive your own efficiency.
Future SMSF administration software will provide this and more.
To learn more about SuperConcepts' next generation of SMSF, Portfolio and SAF administration software, book your free SuperMate demo here.