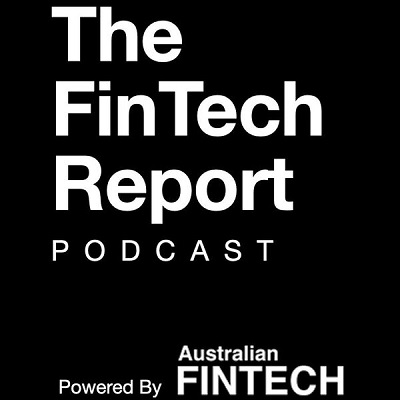 The FinTech Report Podcast – Episode 15: Interview with Dave Maunsell, Haventec
Cyber Attacks are growing; what do you need to know to keep data secure?
In this interview with Dave Maunsell, CEO of Haventec, Dave describes how Haventec provide decentralised platforms that transform security, accessibility and experience.
Haventec was founded in 2014 by Ric Richardson (inventor of Uniloc, "try and buy" software) and Tony Castagna (co-founder of Nuix) with the vision of enabling the open enterprise to engage digitally, without the risk of maintaining and operating large repositories of sensitive information.
Haventec's platform provides start-ups, scale-ups and enterprises with the means of protecting sensitive information (including usernames, passwords and data) in a way that when their network is breached there is nothing of value to steal – a very novel and innovative way of approaching the challenges of maintaining a secure environment and protecting privacy.
Dave on the origin of Haventec and what they offer
Being prepared for when your enterprise gets breached is the best protection against the loss of critical digital assets – specifically digital identities and sensitive data.
Haventec have developed a patented platform that provides enterprises with the means of safeguarding the privacy of the people they both serve and employ – if sensitive information (data and digital credentials) is protected by the platform, when the enterprise or its cloud is breached, there is nothing of value to steal.
In simple terms, Haventec has built a platform that introduces a paradigm shift in how enterprises reduce their exposure to risk. They have solved the paradox of keeping sensitive data safe, while supporting increasing business demands, and consumer expectations, for openness, connectivity, performance and privacy.
Consumers, enterprises and regulators are all seeking a solution to the inherent weaknesses of the current digital trust model. Haventec is an Australian cyber scale-up commercialising a genuinely Australian technology innovation that has global applicability.
Dave discusses the Haventec service offers
Haventec's product offerings have redesigned the foundations of digital trust by:
– revisiting the need to centrally store sensitive data;
– changing the way applications interact with that data;
– changing the way individuals, the enterprise and third-parties access that data; and
– providing individuals with more control over how their personal information is used and shared.
The Haventec products eliminate the impact of the most common cyber threats including mass account breach, mass data breach, phishing, credential stuffing brute force and social engineering.
1. Haventec's Authenticate
Is a decentralised identity provider – it breaks access to your identity into multiple parts, separating them across three locations. Two sets of keys are changed and re-encrypted for every Authenticate transaction (refer below for an overview of how Authenticate works).
Provides a single step multi-factor authentication experience – when using Authenticate to access a digital service, the user simply enters a secret [this secret is never stored anywhere].
Includes password, PIN and biometric options as well as a true passwordless option – one that eliminates operational risk as it does not require a central credentials store to be maintained, unlike other "passwordless" offers in the market that simply substitute a password for another factor, but continue to store the password centrally.
A video demonstration of how Authenticate works can be viewed here: www.youtube.com/watch?v=O3TTjNL6E1I
2. Haventec's Sanctum
Obviates existing methodologies of storing data centrally.
Securely deconstructs sensitive data into distinct components to allow for easy decentralisation. These components in isolation are of no value, but will, when combined using Sanctum, allow access to the data once again. Two sets of keys are changed and re-encrypted for every Sanctum transaction.
A video demonstration of how Sanctum works can be viewed here: www.youtube.com/watch?v=_NoisEcSwJE
Listen to the episode here:
www.buzzsprout.com/1643860/9582250