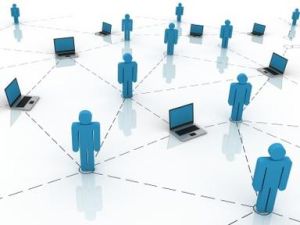 The 'booming' NSW economy that 100,000 people have joined
Growing use of services such Uber and Airbnb has led to a billion-dollar increase in the size of the so-called sharing or collaborative economy in NSW over the past year, a new study has found.

The sale of goods and services via peer-to-peer technologies generated $2.6 billion in revenue for the NSW economy last year, recording growth of nearly 70 per cent, according to the research from Deloitte Access Economics commissioned by the finance department.

The number of people in NSW earning an income from businesses that are part of what the state government calls the collaborative economy has nearly doubled over the past 12 months to reach 92,400, the research found.

"The booming collaborative economy is disrupting traditional business models, putting downward pressure on prices and providing more choice for the public than ever before," said the Minister for Innovation and Better Regulation Matt Kean.

Marketplace eBay, accommodation exchange Airbnb and ride-sharing app Uber are the businesses most commonly associated with peer-to-peer business.

But the Deloitte report finds that financial services and peer-to-peer lending are the fastest growing part of the state's collaborative economy.

Financial peer-to-peer businesses, including lending companies such as SocietyOne, a platform that connects lenders with borrowers more than tripled their yearly revenue last year. The number of people who derived income from collaborative financial services enterprise also rose more than 150 per cent.

Other peer-to-peer businesses growing in popularity in NSW include Divvy Parking, a service that rents unused parking spaces; The Clothing Exchange, which encourages trade in second-hand fashion; and the textbook rental service Zookal.

The state government continues to deal with the question of how to regulate some parts of the collaborative economy but it welcomes the use of peer-to-peer platforms as a boon for productivity and consumer choice.
To read more, please click on the link below…
Source: The 'booming' NSW economy that 100,000 people have joined | Western Advocate