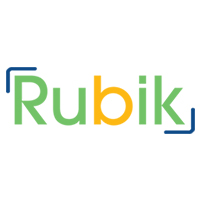 Temenos announces proposal to acquire Rubik
Temenos (SIX: TEMN), the software specialist for banking and finance, today confirms that it has entered into a binding Scheme Implementation Deed to acquire Rubik Financial Limited ('Rubik'), a leading software provider to the Financial Services sector in Australia, via a Scheme of Arrangement ("Scheme").
Founded in 2007, Rubik is a leading Australia–based, Australian Securities Exchange listed financial software company providing banking, wealth management and mortgage broking solutions, primarily in Australia, and also internationally across Asia and the Middle East. Rubik has more than 150 employees servicing 930 direct clients and 23,000 end-users in 12 countries.
Temenos has a longstanding partnership with Rubik which dates back nearly 10 years. Rubik has successfully used Temenos solutions as the foundation for its Model Bank and digital front end platform.
The combination of Rubik and Temenos will create a market leader that will be able to capitalise on the growth opportunities in the Australian market. In particular, it will enable Temenos to benefit from increased scale and to accelerate growth across its key target segments including wealth, core banking, and fund administration.
Temenos will acquire 100% of the issued capital of Rubik for a cash consideration of A$0.1667 per share, valuing Rubik's equity at approximately A$68 million (US$50 million) on a fully diluted basis, and equivalent to 2.2x FY 2016 recurring revenues. The Board of Directors of Rubik has unanimously recommended that its shareholders vote in favour of the Scheme, in the absence of a superior proposal and subject to an independent expert concluding that the Scheme is in the best interest of Rubik shareholders. The Scheme consideration will be funded by Temenos' existing cash and debt facilities.
The Scheme is subject to Rubik shareholder and court approval and other customary conditions for transactions of this type in Australia. The acquisition is expected to close by the end of May 2017. Rothschild is acting as exclusive financial advisor to Temenos, and King & Wood Mallesons is serving as legal counsel.
Rubik generated revenue of A$43.3 million for the year ended June 2016, of which over 70% is recurring revenues primarily from Software-as-a-Service. The transaction is expected to be non-IFRS EPS neutral for Temenos in 2017 and 3% accretive in 2018.
Commenting on the acquisition, Temenos CEO David Arnott said:
"We are delighted to announce the proposed acquisition of Rubik, which will create a leader in the fast growing Australian financial software market by combining Rubik's local knowledge and product set with Temenos' global expertise and world class solutions. In particular, Rubik's expertise and offering in the wealth space are highly complementary to our existing products, and a key aspect of the acquisition for Temenos given the size of this opportunity in the domestic market.
We are increasingly seeing banks around the globe addressing the structural pressures they are facing through core renovation with digital at the heart of their strategy. By acquiring Rubik, we will be able to provide a complete vertically integrated solution for the Australian banking market, enabling our clients to realise their digital ambitions. The acquisition will bring us scale and allow us to accelerate our penetration and growth in the Australian market across wealth, core banking and fund administration."
Rubik CEO Iain Dunstan said:
"Having enjoyed a strong partnership with Temenos for a number of years, today's announcement represents a positive result for all Rubik stakeholders. It is compelling in that, if approved, the offer delivers a significant premium to Rubik's recent share price and provides certainty of value for our shareholders. If implemented, we believe the Scheme will have a positive impact for both our existing clients and prospective clients by providing access to the significant resources of Temenos as a market leading wealth, banking and finance software specialist".