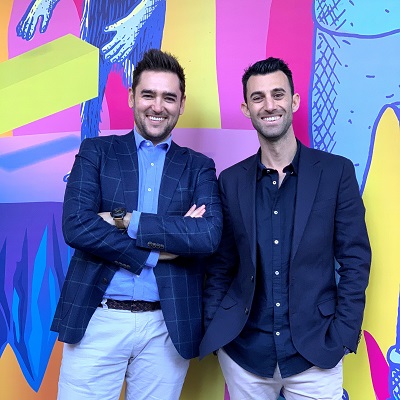 Superhero announces $15 million funding round to accelerate growth and global expansion
Superhero, a leading share trading and superannuation platform, has today announced the closure of its latest capital raise of $15 million to supercharge growth, transform the future of investing and superannuation through new, innovative products and build Australia's best product and development team. This capital raise takes the total funds raised to $48 million since inception in 2018 – with $40 million raised in 2021 alone.
The round was led by Perennial Value Management and included other high-profile investors including Regal Funds Management, Ophir Asset Management and Alex Waislitz's Thorney Investment Group.
The fast-growing fintech has more than 130,000 users after launching its share trading platform in October 2020. Its newer superannuation platform, Superhero Super, has seen quick take up with over 2,000 members since the offering launched in late July 2021.
"Superhero has grown so quickly since we launched a year ago and every day we get closer to accomplishing our mission to support all Australians in their investing journeys," said Superhero CEO and Co-Founder John Winters. "It's hard to believe that it's been a year and while we've had a huge amount of success already, we're just getting started."
An eye on the future
The $40 million raised in 2021 will support Superhero's ambitious growth plans – both in terms of developing and adding more to the Superhero platform for customers as well as geographic expansion.
"With close to nine million Australians holding shares, the investment sector has never been so primed for disruption," Winters continued, "While we've had a big year, there's still a lot of room for growth. New Zealand is a priority market for us and we're working hard to launch across the ditch in the coming months.
"We've had great success with developing an offering to make investing easier for Australians and we're excited to develop Superhero to support investors from around the world (starting with Asia-Pacific) in the year to come. Given the scalable nature of our platform, we're well supported for future growth – both within Australia and globally too."
Focusing on product, technology and people
Since launching in 2020, Superhero's team has grown exponentially – by over 300 per cent year on year. The team now boasts a growing team of engineers, highlighting a clear focus on technology and this focus will continue with the launch of new features and products for customers.
"Technology is at the core of what we do at Superhero and bringing the best people on board has been key to our success. Our engineering team has consistently grown as we look to expand our offerings to customers including cryptocurrency. We know that crypto is something our customers are very interested in and it has always been our priority to provide one platform for Australians to manage their wealth," said Superhero CTO and Co-Founder Wayne Baskin.
"Beyond this our goal is to facilitate seamless, instantaneous transactions – both from a global and local perspective (when trading both ASX and U.S. assets). We know we have an incredibly engaged customer base so investing in partnerships will be a key part of our strategy moving forward to continue to offer the best service and platform to Australians."