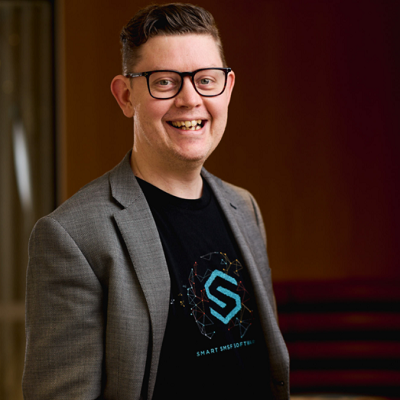 SuperConcepts releases powerful new iteration of SMSF software, SuperMate
The new-look feature rich SMSF software, SuperMate – bought to you by leading SMSF administration, software and training provider, SuperConcepts – has officially been released.
Launching yesterday during an online event, CTO Andy Forbes (pictured) demonstrated processing a fund end-to-end in under 25 minutes.
SuperMate users will have access to powerful automation and time-saving features including the highly anticipated document extraction tool, DataHeroTM, which provides enhanced transaction automation.
BDO Australia National Superannuation Lead, Paul Rafton, said in an onscreen testimonial, "The drag and drop feature will allow staff to be much more efficient with fewer key-strokes on the keyboard and allows them to get on with their job much more quickly."
When asked why BDO Australia has chosen to use SuperMate, Rafton said, "We've looked at other options on the market but SuperMate provides us with an easy way to bring people onboard… new staff can come on board and hit the ground running."
With a focus on streamlined design and minimising the number of screens and clicks required to complete tasks, SuperMate has been built to empower users and give them time back in their day.
Forbes said, "Every design choice and every feature has been created by people who actually understand and can complete the process of administering SMSFs."
The new SuperMate will cost $190 (excluding GST) per fund/per annum however, there is a 20% off introductory offer until 31 December 2022 for those who register before 30 June 2022.
"There's no hidden extras, every SuperMate subscription includes data feeds, registry lookups, API access and SuperStream ESA… it's all included in the one price with no hidden extras," National Manager Software Sales, Garry Johnston said.
It was also noted that transitioning to SuperMate will be made easier with a dedicated migration concierge service team whilst current SuperMate Classic users require no transition at all.
CEO Grant Christensen prefaced the demonstration by saying, "SuperMate Classic users will be able to work under a hybrid model, processing funds in both SuperMate Classic and the new SuperMate, should they wish."
The new iteration of SuperMate is only the initial stake in the ground for SuperConcepts with much more to come over the coming months.
"We will continue to focus on reducing the complexities across of all areas of SMSF administration with our relentless emphasis on continual innovation," Christensen said,
"The new SuperMate is just another step in this journey."