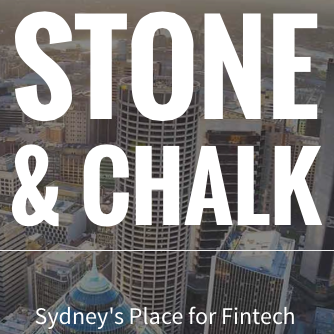 Stone & Chalk to open in Melbourne, backed by AustralianSuper, NAB, ANZ
Fintech hub Stone & Chalk will open in Melbourne next month with the support of new corporate backers including AustralianSuper and National Australia Bank, in a move that will establish a centre of gravity for fintech in Victoria.

Alan Tsen, who will become Stone & Chalk's general manager in Melbourne, having stepped down as chief executive of Fintech Victoria, says the new location at 459 Collins Street, alongside agtech acclerator SproutX, will be its first base in the city. The space will open in mid-August and expand to accommodate about 15 start-ups (the space has room for 60 desks) before expansion into a bigger hub.

The second centre for Stone & Chalk, which was launched in Sydney in August 2015, has been funded by ANZ Banking Group, one of 24 initial corporate partners, and non-bank lender Liberty Financial.

Stone & Chalk has formed a partnership with RMIT University, which is developing cybersecurity expertise, also a key focus for Stone & Chalk. Mortgage insurer Genworth, another initial partner, has put in additional funding.

AustralianSuper chief executive Ian Silk said the arrival of Stone & Chalk in Melbourne would boost the Victorian economy and help the country's largest industry superannuation fund to innovate. "The hub provides companies with a tested formula to develop deep connections with the exciting work being undertaken by start-ups in the fintech community," Mr Silk said.

Melbourne has been a late-starter to encouraging fintech but it plays host to bitcoin wallet CoinJar, marketplace lender MoneyPlace, online business lender Moula, invoice financier Timelio, government blockchain developer Civic Ledger, and Assembly Payments. Victoria has around 50 fintechs employing about 500 people, according to a census by EY.

Stone & Chalk chief Alex Scandurra said the new hub would help the city and state of Victoria position its fintech sector on global stage.

The partnership with SproutX will create a special hub with expertise in "agri-fintech". Mr Scandurra said the hub will reach into regional Victoria to help farmers respond to rapid advancements in technology.
To read more, please click on the link below…
Source: Stone & Chalk to open in Melbourne, backed by AustralianSuper, NAB, ANZ | afr.com