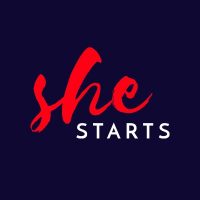 Start-up women gain $1m to break mould
A $1 million program targeted at female entrepreneurs has been launched to shake up the start-up sector to change its image as one dominated by "blokes in hoodies and sneakers".

Start-up accelerator Blue­Chilli, with the support of GSK Australia, has created SheStarts, a national accelerator program and campaign to turbocharge female leadership in the start-up economy.

BlueChilli's head of diversity and impact, Nicola Hazell, who is also director of SheStarts, said there was a huge gender gap in that part of the economy.

"Australia is looking at how we transform our economy to be innovative and technology-led but we are building an economy where women are missing in action," she said.

"We want to get in while it is still an embryonic part of our economy (rather) than waiting until it is a problem of mass scale."

SheStarts is offering 10 women $100,000 each in pre-seed capital and a spot in the SheStarts accelerator to help make their start-up ideas a reality.

"We want to capture the imagination of women and girls across Australia and change the face of start-ups in this country, which at the moment is an image that is often depicted as an image of blokes in hoodies and sneakers," Ms Hazell said.

She highlighted that while women made up more than 50 per cent of the population, reports indicated women represented between 14 and 24 per cent of start-up founders.

Ms Hazell added that when looking at those attracting investment, the stats were as low as 4 per cent. "While the data may be somewhat patchy, the message is consistent, women are missing out," she said.

Anne Belcher, GSK Australia's general manager, said digital technology was quickly changing the face of healthcare.

"We are seeing the introduction of electronic health records, wearable technology is making us more conscious of our exercise levels and changing the way we communicate with each other," she said.

"It is important that men and women contribute to this change equally to ensure we generate the greatest benefits for society."

SheStarts did a national talent search to find the best ideas from women across the country to solve major global challenges and tap into disruptive market opportunities. The top 20 ideas will participate in a bootcamp, kicking off in Sydney today, as the founders prepare to pitch for a spot in the SheStarts program.
To read more, please click on the link below…
Source: Start-up women gain $1m to break mould – The Australian