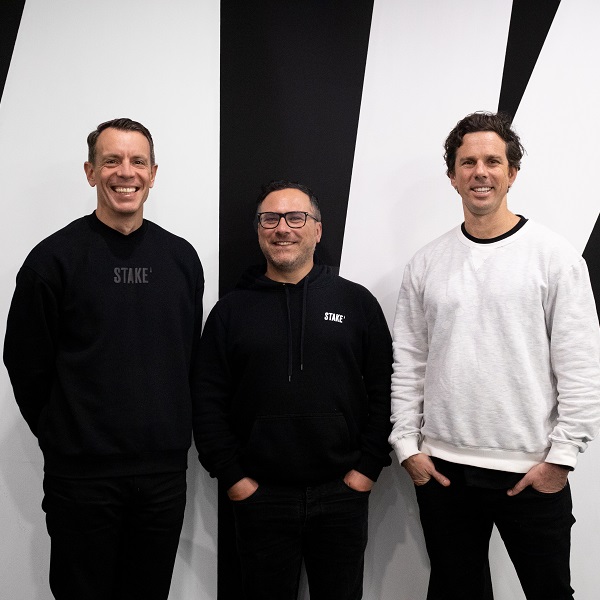 Stake appoints Jon Howie as Chief Commercial Officer to accelerate innovation for ambitious investors
Stake, the Australian investment platform, has appointed Jon Howie as Chief Commercial Officer to drive new wealth creation opportunities for ambitious investors.
Howie brings more than twenty years of experience in financial services, including previous roles as Head of Index Equity at BlackRock APAC, Head of iShares Australia, and leadership positions at Macquarie Bank and VGI Partners. He will promote strategic innovation across all teams at Stake, while ensuring sustainable long term business growth.
Matt Leibowitz, CEO and Founder of Stake said, "Jon has an outstanding track record of driving better investor outcomes, combining in-depth knowledge of product leadership, with a talent for business strategy and the ability to motivate teams. Stake is already breaking barriers for investors via our ASX, Wall St and SMSF products, and with Jon on board, we are perfectly positioned to expand well into the future."
Stake continues to see significant growth, reaching over $2.5 billion in assets under administration, 120% year on year active customer growth for Stake Australia, and is now the third largest investment platform in Australia, according to the Investment Trends H1 2023 report. The platform was recently awarded the Outstanding Value Award – Trader, in the Canstar 2023 Online Broker Awards.
Jon Howie, Chief Commercial Officer at Stake added, "Stake has been a pioneer in making the markets more accessible, and is incredibly well positioned to meet current and future customer needs. As more people engage with their finances, there are incredible opportunities ahead, and I'm excited by what we can achieve."