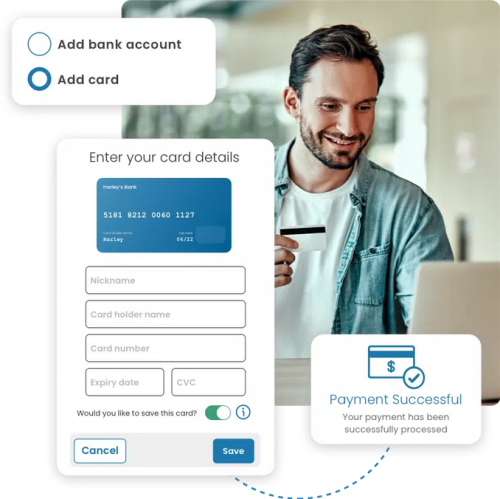 Spenda adds virtual cards to payments solution in agreement with corporate payment expert, AirPlus International
Spenda, a software and electronic payment solutions provider, has announced it has entered into a virtual card issuing partnership with AirPlus, who specialise in smart and simple payments for organisations. The virtual card product enables the generation of credit card numbers for specific purposes or durations. The partnership will enable Spenda to integrate the virtual card product into:
Pay Statement by Link;
Spenda Accounts Payable; and
Spenda Payment Widget.
The virtual card is well suited to procurement purchases in the agricultural sector. Initially, the virtual card will be used to unlock the B2B payments opportunity in grain and farm input procurement. An $18 million facility has been pre-approved by AirPlus for utilisation by AgriChain customers.
The parties expect to commence trading and deriving income in the current quarter.
The introduction of the AirPlus virtual card credit line complements Spenda's existing $50 million funding facility.
This AirPlus facility does not require first loss capital contribution from Spenda, and is therefore more scalable for large facilities, cross-border opportunities and the delivery of international services.
Spenda and AirPlus are now working together to develop new opportunities in livestock, horticulture, grocery, food and beverage, and second-hand equipment sales. Each of these agriculture verticals enables Spenda to offer a holistic supply chain solution ideal for trading networks and distributed marketplaces.
David Newington, Commercial Director APAC of AirPlus, said, "We are very excited about the collaboration with Spenda. AirPlus and Spenda are focused on simplifying purchasing processes for customers through central payment. With this partnership we can together streamline merchant payments for faster settlement and integrate data for automated accurate reconciliation, setting a new standard for the industry."
Spenda's Chief Executive Officer and Managing Director, Adrian Floate, said, "This agreement with AirPlus will enable us to further expand our product offering, enter new verticals and scale into larger payments solutions, including cross-border and international transactions. This represents an important milestone for the company in broadening our addressable market and enabling the long-term scalability of our solution, with an international payments provider, without the requirement of first-loss capital. We look forward to working with the AirPlus team to build the pipeline of opportunities both domestically and internationally."