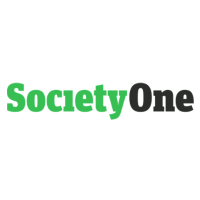 SocietyOne: Peer-to-peer lending offers a "better deal than the banks"
CEO Mark Jones reflects on six months in charge of Australia's biggest peer-to-peer lender.

SocietyOne became the first Australian peer-to-peer lender to cross $500 million in total lending in August last year. Since then, the company has enjoyed 6 months of consecutive record months for lending and is now about to pass the $600 million lending mark.

After taking over as CEO in June 2018, Mark Jones has seen Australia's first peer-to-peer lender go from strength to strength, and it remains on track to reach break-even point in March. "Over the last six months, we've really taken the business forward. We're probably writing triple the business today that we were nine months ago, so that feels really good."

"We've had a lot of support from our investors and borrowers, and I think we're hitting the right notes with the people who invest in our loans and then the borrowers are getting a much better deal. So I think we've managed to join the dots pretty well," he told Finder.

As CEO, Jones has overseen the launch of a number of key developments to expand and streamline the lending process. The company launched a broker channel in June, and is now writing $4 million in broker loans per month, and also launched a new credit assessment process in July to better assess and price risk.

An origination platform followed in October, allowing SocietyOne to better assist customers no matter where they are in the process, and which saw a conversion rate increase of roughly 250%, from 3.6% in mid-2018 to 8.6%. Unlike other lenders, SocietyOne also gives potential customers an interest rate quote before they apply, so that it isn't recorded on their credit history.
To read more, please click on the link below…
Source: SocietyOne: Peer-to-peer lending offers a "better deal than the banks"