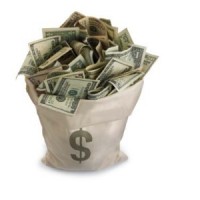 Signal Ventures hunts Australian early stage tech startups with $10m fund
Early stage Australian tech startups will soon have a fresh option for seeking funding with the formation of a new $10 million venture capital fund backed by US and Australian investors.

The fund is to be run by Signal Ventures, which has been founded by Melbourne-based startup industry backer Atlanta Daniel and experienced US-based tech investor Niel Robertson. It is in the midst of raising a $10 million warchest, and expects to have closed its funding round by the end of April.

The fund will target so-called seed investing rounds, or the first external funding round for up and coming startups, and is likely to inject around $150,000 to $250,000 per investment, usually as part of a broader investment round.

Mr Robertson told The Australian Financial Review that, while the majority of the fund would be filled by Australian investors, including high net worth individuals and family offices, a significant early amount had already been tipped in by well-established US backers.

These firms include global startup accelerator Techstars, VC fund Foundry Group and fintech fund Ribbit Capital.
Source: Signal Ventures hunts Australian early stage tech startups with $10m fund | afr.com