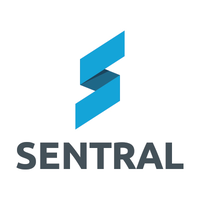 Sentral Pay – Streamlining school finances and providing parents with simple payment solutions
Leading Australian education management software provider Sentral has released Sentral Pay to further enhance their payments offering to schools, which includes processing direct debit and real time payments directly through a partnership with payments provider Ezidebit.
Schools utilising Sentral's popular web-based education management software will be able to offer parents additional simple one-click flexible solutions to paying fees and also be able to overcome challenges in efficiently managing school finances. Sentral Pay augments the current payment options within the platform.
Sentral General Manager Greg Coffey said that the additional functionality of Sentral Pay powered by Ezidebit provides an integrated and powerful platform to securely manage digital payments and reconciliation.
"Sentral Pay removes the burden of cash handling and reduces manual processes for school staff and administrators," Mr Coffey said.
"Sentral Pay makes it easy for administrators to communicate, report, settle and schedule payments for parents.
"It's a twofold win for schools and parents. Schools are ensured reliability and parents appreciate the payment convenience including the ability to combine or split payments."
Sentral Pay is now available as a fully integrated module in the proven Sentral education software platform, which provides school administrators with a familiar environment to streamline school finances.
Sentral's software has an intuitive web-based interface that works for any school no matter where they're based. With a modular design, schools can activate applications needed and others later as required.
Sentral's software solution can be found in nearly 30 per cent of Australian schools offering a variety of product modules including administration, attendance, assessment & reporting, payments, wellbeing and parent portal and app.
Mr Coffey said that the new Sentral Pay module offered the following benefits:
Everything in one place
Sentral Pay is powered by Ezidebit and integrates seamlessly into Sentral as a module. There is no need to log in to multiple systems.
Simplify payments for your school and parents
Parents can pay on time with just one click. Schools can also offer 'set-and-forget' payment solutions with easy payment options and reduced risk by removing the need for cash handling.
Simple automation
Sentral Pay automates the manual processes associated with multiple payment options. There is access to both Direct Debit (recurring payments) and Real-Time Payments.
Easy setup
End-to-end support is provided from onboarding to set up, ensuring a seamless process.
Help when you need it
Sentral's payment experts will help guide schools through the change, with every school assigned their own support person, as well as access to live chat.
"We understand the challenges for schools being able to efficiently manage their finances," Greg Coffey said.
"Sentral Pay is a secure solution for managing digital payments and performing finance reconciliations through easy automation tools. It provides schools with a true end-to-end solution from managing payment requests right through to settlement of funds."
For more information on Sentral Pay please visit: sentral.com.au/our-products/sentral-pay

Sentral is the trusted school management software provider to over 3,000 schools across Australia, beginning in 1998 with the company's founders starting the company direct from the education sector having identified the need for affordable, quality technology services for schools.
Sentral became part of the Global Payments Inc (NYSE:GPN) family in 2019 joining Australian payments technology company Ezidebit, payment gateway eWAY and storage management software provider, Storman.