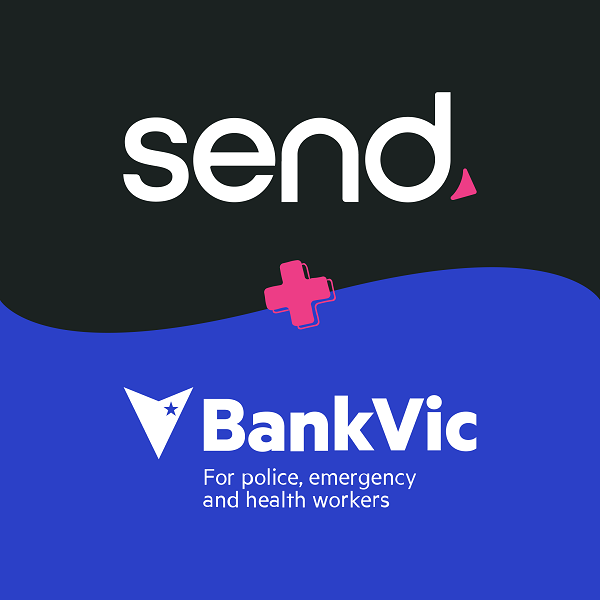 Send Payments announces landmark partnership with BankVic for their Foreign Exchange payment solution
Send Payments, a multi-award winning international payments and foreign exchange specialist, has announced a groundbreaking partnership with BankVic, a prominent financial institution serving police, health and emergency services. This collaboration marks a significant milestone for Send Payments in the FI and banking sector, underscoring the company's prowess in efficiently managing foreign exchange transactions for esteemed financial partners.
Under this strategic partnership, Send Payments will leverage its extensive expertise to manage BankVic's end-to-end foreign exchange payment processes for their members. This collaboration exemplifies Send Payments' commitment to offering tailored solutions that address the unique needs of financial institutions, navigating the complexities of international transactions seamlessly, so they don't have to.
Send's CEO Paul Billing expressed his enthusiasm stating, "We are immensely proud to join forces with BankVic, a distinguished member-owned mutual bank. This partnership not only validates Send Payments' capabilities but also highlights our dedication to delivering unmatched foreign exchange solutions for financial institutions. With our years of expertise, we are able to allow BankVic to focus on their core service whilst we continue to set new standards for excellence in managing foreign exchange payments for their members."
Anthony De Fazio, CEO of BankVic said, "This partnership reflects BankVic's commitment to putting our members' user experience at the forefront of our digital journey, ensuring their global transactions are executed seamlessly and securely."
The partnership between Send Payments and BankVic is anticipated to drive efficiencies, reduce operational complexities, and enhance overall member experience. With a shared vision of simplifying global transactions, this collaboration sets the stage for a future where Send Payments executes foreign exchange payments for other financial institutions seamlessly and securely.