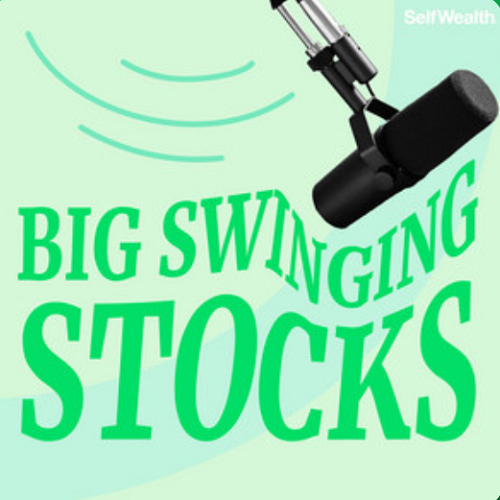 SelfWealth launches podcast Big Swinging Stocks to help Aussies invest
Australia's most popular low-cost share trading platform, SelfWealth, has launched its own podcast called 'Big Swinging Stocks' with the aim of providing a place for listeners to learn about investing.
The name itself reflects SelfWealth's company values with a nod to a comment from Julie Bishop (but swapping politics for finance). With a female CEO and CFO, and a brand deviating from the typical masculine positioning of competitors, SelfWealth's Big Swinging Stocks aims to give voice to those marginalised in the investing community and cover topics the industry's lad's club is ignoring.
The podcast is hosted by corporate lawyer Aleks Nikolic, who is best known for providing investment advice through her popular platform Broke Girl Wealth, and Danielle Ecuyer, who has more than four decades of experience in share investing in a professional and personal capacity, is a book author, and founder of Shareplicity.
The first episode of the podcast is a fireside chat between the two where they share the money memories that led them to careers in investing education.
In the coming weeks, Big Swinging Stocks will take market analysis from monstrous to manageable. Episodes will leverage SelfWealth's community data to educate on topics such as millennial and boomer stocks (are they really that different?), which gender is better at investing, and what the most popular investing mistakes are and how to avoid them.
To kick off the first episode, SelfWealth is giving away $500 holdings each week. Listeners just have to rate the podcast and comment on their learnings.
SelfWealth is Australia's fourth-largest online broking platform with nearly 120,000 active members. It holds $8 billion in assets and has saved its members more than $50 million in brokerage fees, compared to using bank-run share trading platforms.
Listen to the first episode here: https://open.spotify.com/show/5l3xqCiEAjNz6BMBXaH4x5