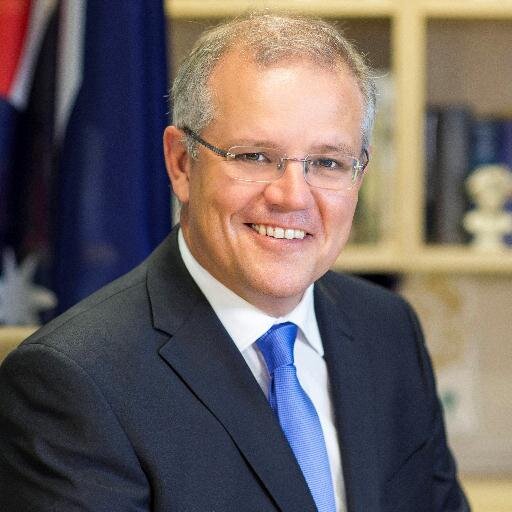 Scott Morrison to tell global finance leaders Australia backs fintech
The federal government wants to see the fintech sector "grow big, to thrive and deliver benefits for consumers and the economy", Treasurer Scott Morrison will tell global central bank governors and finance ministers on Wednesday.

In a speech to a high-level G20 conference in Wiesbaden, Germany, Mr Morrison will say fintech can boost banking competition and facilitate access to new forms of finance. He will also tell leaders of the global economy that Australia is "strongly pursuing" blockchain technology, and wants to unlock the "enormous untapped potential of Australia's data".

After the Productivity Commission in November called for consumers to receive a "comprehensive right" to their data, which would allow them to order one bank to port it to another, Mr Morrison will say "fintech is about more than digitising money – it's also about monetising digital data".

Mr Morrison will say Standards Australia is playing a leading role working on global blockchain standards to address issues including interoperability and Westpac Banking Corp director Craig Dunn has been appointed as chair of the ISO Blockchain Standards Committee.

As the Australian Securities Exchange studies whether Australia's equities clearing and settlement system can be moved onto a distributed ledger, or blockchain, which is being developed alongside New York-based start-up Digital Asset Holdings, Mr Morrison will say: "I understand the findings to date have been encouraging".

Germany has made digitisation of finance a key priority as chair of its presidency of the G20 in 2017. In comments to be made on Wednesday night, Mr Morrison will urge global regulators and governments to look to technological solutions to interpret huge amounts of regulation introduced on the banking sector since the global financial crisis.
To read more, please click on the link below…
Source: Scott Morrison to tell global finance leaders Australia backs fintech | afr.com