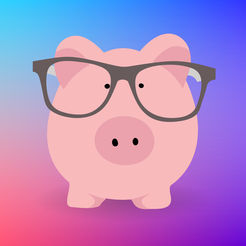 School's out: a budgeting lesson for kids
By Mario Hasanakos, Founder of Spriggy

While the school holidays are a wonderful opportunity for parents to spend quality time with their kids, it can end up being an incredibly expensive few weeks. Between family outings, playdates, daytime entertainment and meals on-the-go, just a few days in and it can seem like you're constantly reaching for your hip-pocket.
We live in an increasingly cashless society and while kids might see you tapping away with your card, it can be difficult for them to understand where that money comes from and what it means. Given that a third of parents are concerned their kids don't understand the true value of money, school holidays are actually a great opportunity for real world practice.. Here are five tips to get you started:
Sit down and make a plan
Start the holidays by creating an activity plan to help kids understand how much things cost, and how they can really add up over time. Work together to map out the activities they want to do, and then show them the price, including some 'hidden' costs such as transport and food and drink. You can then set them a budget and ask them to choose what they want to do, based on cost, saving the rest for another time.
Encourage them to find 'free activities'
Depending on their age, a day trip to the park with friends can be just as exciting as an expensive blow out at a kids' festival. It sounds simple, but make sure to encourage free activities so they can do more, without blowing the budget.
It doesn't have to be all play, no work
It's easy for kids to get caught up in the excitement of school holidays and let the chores they use to earn their keep fall by the wayside. Once-off jobs, like mowing the lawn or painting the front deck are a great way to ensure they continue learning about what it takes to earn money outside of their weekly chores during the school term.
Open up the money dialogue
A cashless society can mean that the bulk of transactions that occur are 'invisible' to children, so ensure you have open and honest conversations within the family about how money works. Making sure kids are present when digital transactions are made can also help, you can take it a step further and give them real-world practice by providing them with their very own prepaid card with Spriggy, giving them exposure to digital money.  
Discuss your own goals and how you are working to achieve them – you don't have to share the finite details, but open conversations can go a long way in helping your child to understand the value of the money they are asking for.
Talk about pocket money
Setting up a long term, structured pocket money system can help to overcome the frequent requests for money throughout the holidays and is a great way to start the conversation about spending, saving and budgeting. For the next school holidays, as an additional incentive you could encourage them to save up a certain amount of money and then offer to 'match' what they save so they have more to spend during their break from school.
Kids are costly and, no matter what, the school holiday period can be expensive for families. However, setting budgets and encouraging your kids to take an active role in doing so can help to kick-start their understanding of where money comes from and where it goes.