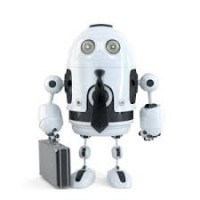 Robo advisers march in tracks of royal commission scandals
The shenanigans revealed by the banking royal commission over the past week will inevitably draw attention to the emerging batch of start-ups offering digital financial advice.

Often referred to as "robo advisers", these technology companies are cutting investment fees through automation thereby removing the human foibles dramatically exposed by Commissioner Kenneth Hayne's inquiry. The commission has shown human adviser education levels can be appallingly low, and paper-based processes have led to poor record keeping. Meanwhile, customers are often apathetic and disengaged, and complexity reigns.

Processes being digitised include the creation of broking accounts, executing trades, rebalancing portfolios and generating statements of advice. This can all be presented to customers for review and control via an online portal, which improves transparency because investments can be more easily traced and monitored. The streamlined process can cut costs.

The current advice system typically has three layers of fees: the adviser level, the platform and the end product. Brokerage comes out of unit price, so that's an additional cost. These can add up to around 2.5 per cent of the value of a portfolio each year, for basic advice. So if markets only return 5 per cent, that's half of return gone in fees. Robo advice can slice investment fees through the use of low-cost investment products like exchange traded funds (ETFs).
To read more, please click on the link below…
Source: Robo advisers march in tracks of royal commission scandals | afr.com