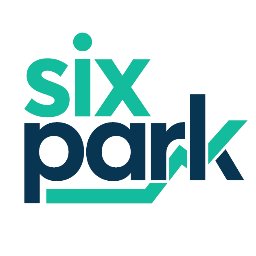 Robo adviser Six Park says lower balance SMSFs are viable
A robo adviser backed by four founding members of the Future Fund says that pre-retirees with starting balances of under $150,000 can run their own super funds, despite the corporate watchdog cracking down on providers that offer low-balance SMSF set-ups.

The chief executive of Six Park Patrick Garrett said that the robo adviser, which counts the former federal finance minister Lindsay Tanner as both a financial backer and an advisory board member, is launching a lower-cost establishment service to make self-managed superannuation funds more "accessible" and easier to run, particularly for those with small balances.

"I wouldn't recommend a $10,000 SMSF account. But we have one of our first clients, a husband and a wife, who each had $75,000 and felt that an SMSF was out of reach," he said.

"The reality is that we believe that technology and innovation have lowered costs to a point where with their combined … $150,000 is quite viable from a cost perspective."

In 2015, the Australian Securities and Investment Commission said SMSFs which have starting balances under $200,000 may not be in client's best interests. New research published by super fund administrators SuperConcepts and the University of Adelaide said that $500,000 would be a more optimal amount with which to start an SMSF and that balances below the $200,000 threshold are generally not properly diversified.

But Mr Garrett said that by using a robo adviser like Six Park, which is based on exchange traded funds, gives pre-retirees with low-balances the ability to run an SMSF.

"With the emergence of ETFs and robo advisers, there are now low cost, transparent and trustworthy ways to get investment diversification," he said.

"We find it frustrating when we read that SMSFs need to be anywhere from $200k to $200 million, just to be cost-effective and get properly diversified. That's just wrong."

Expanding service

After a successful $1.5 million capital raising which saw former chairman of M&A for Deutsche Bank ANZ Michael Roche become a new investor at the end of 2016, Six Park is now expanding its robo advice service and partnering with administration company SMSF Warehouse to offer the fund establishment service.
To read more, please click on the link below…
Source: Robo adviser Six Park says lower balance SMSFs are viable | afr.com