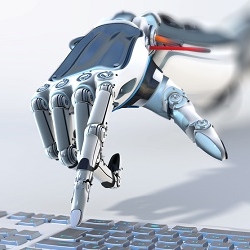 Robo-advice and mobile alerts are the future of banking
New app aimed at reducing trader errors, while Westpac banks on bots.

Banks and financial institutions are ramping up competitiveness and improving their mobile offerings in an effort to maintain and assist customers, traders and employees.

A new report by US market research company Forrester says banks will increasingly use banking apps to provide money management tips to consumers, the SMH reported.

This sentiment has been realised in Australia. A team of behavioural finance and math experts launched the first ever robotic trading coach, PsyQuation.

The robo coach provides a feedback loop alert system that points out costly trading mistakes. How traders interact with the alert and the ways in which they address issues can generate secondary alerts.

The primary objective is to help extend individuals trading lifespans and increase profitability, however, PsyQuation's co-founder and CEO Michael Berman says the app is not a trading system.

"If you look at it, the statistics on traders losing their capital in the first few months of trading is quite grim," he says.

"Our robo trading coach is agnostic to market direction and will not tell you which trades to take. It will however help you stay on course to achieve your goals within a risk return profile derived from two basic questions it asks all its traders."

Dealing with a fluid marketplace, Berman adds that PsyQuation uses machine learning technology to improve trader performance by constantly calibrating the sensitivity of its alerts.

Another company that's investigating how artificial intelligence and robotics can be better utilised in business is Aussie bank Westpac.

General manager of consumer digital Travis Tyler says research is being conducted into the practicality of using "bots" to respond to customer queries.

For example, over the next six months the bank will be working on developing a "proof of concept" for a digital system that would answer relevant questions about deposit rates.

"If your term deposit is rolling over, and you simply ask, 'What's the best rate, this is what I want to achieve?', it will come back with the best options and you can simply say, 'Yeah, book it,'" Tyler says.

Artificial intelligence (AI) is another form of technology that could be used to assist customers keen on learning about payments made between accounts.

"Bots are the new big thing at the moment, and that's where we'll look to start experimenting as well, with some of the simpler interactions for customers. You will start to see AI start integrating in some services in financial services over the coming year," Tyler says.
For more details, please click link below…
Source: Robo-advice and mobile alerts are the future of banking | finder.com.au