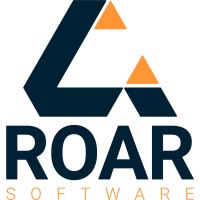 Roar Software strengthens team and adds advanced modelling engine tool
Roar Software has expanded its senior leadership team and added a new modelling tool to its integrated adviser marketplace, highlighting its commitment to provide a competitive and genuine alternative technology model to the financial advice industry.
The new appointments include Darren Pettiona as Chairman and Simon Bishop as National Sales Executive, who together bring significant market experience to Roar Software and a demonstrated ability to market solutions which solve industry challenges.
Pettiona was previously CEO of HUB24 and Managing Director of COIN Software. He brings considerable fintech experience to the business as well as a proven track record in innovations which meet the needs of the market.
"I am very excited to join Roar Software which continues my desire to be at the forefront of dynamic shifts in the financial services industry," said Pettiona.
"The industry needs a fresh approach to technology where advice practices have real choice and freedom to partner with service providers they choose in an integrated environment."
Meanwhile, a former Head of Distribution for both HUB24 and COIN and Associate Director at Macquarie Group, Bishop brings strong industry knowledge and contacts to help grow Roar's footprint.
Roar Software's CEO Kevin Liao said these high calibre appointments demonstrate its intention to shake up the fintech space and to provide a real software alternative to advisers.
"The appointments add further momentum to our desire to provide a flexible and adaptable tech model for financial advisers while also advancing customer experience."
Roar Software also announced the expansion of service providers available in its integrated adviser marketplace, with the addition of a modelling and projection tool powered by global actuarial management consultancy Milliman.
"Advisers want access and choice," said Liao. "They want to partner with agnostic service providers who maybe outside their licensee and provide a different perspective, without judgement."
Craig McCulloch, a Principal in Milliman's Australian office commented, "We are very pleased to partner with Roar Software, applying our actuarial expertise to power a new modelling application REACH, available on their Advice Marketplace Platform. This new tool is easy to use and presents advisers with access to robust modelling designed to help clients achieve their financial goals."
In June, Roar Software added its industry-first advice viewing tool to connected technology solution, allowing clients and advisers to view and interact with a Statement of Advice (SOA) or strategy document in a web-based environment.
The tool allows clients to ask questions in real-time and an adviser to provide instantaneous feedback on the SOA, improving communication and eliminating the risk of misunderstandings.
"Roar Software is providing the future of financial advice today, offering financial advisers a fresh approach to technology, with genuine flexibility and an integrated approach to help them build their businesses and meet their technology needs," said Liao.