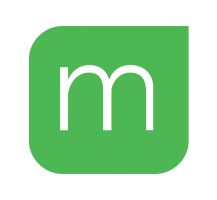 The Rise of the Machines – Macrovue launches its Artificial Intelligence Investment Portfolio
Leading global investment business Macrovue announced the launch of its new Artificial Intelligence investment portfolio built around the AI revolution.
Artificial Intelligence or "AI" refers to the ability of machines to exhibit human-like intelligence using computer systems.  These systems can learn, reason, discover meaning, perceive their environment, learn from experience, and interact: ultimately solving problems without the use of hand-coded software containing detailed instructions.
Macrovue's investment team, made up of senior international equities experts, have constructed a concentrated portfolio of high conviction positions in ten stocks comprising companies that are focusing on the five main AI technology systems in practice now.  Macrovue's AI thematic portfolio (known as a Vue) will be released to investors on 3 May 2018.  The AI Vue presents significant investment opportunities as AI promises to have an enormous impact on the global economy.
The companies Macrovue has selected for inclusion in the AI Vue are the early AI adopters that combine strong digital capability with proactive strategies.  Macrovue expects these companies to have higher profit margins and be more likely to widen the performance gap with other firms in the future.
The stocks have been short-listed based on their exposure to the technology and characteristics such as relative valuation, earnings growth potential and dividends and sustainable competitive advantage.
Macrovue is holding a free online AI investment session on 3 May at 12:30pm (AEDT). Register for the seminar here. To read more about Macrovue's AI Vue, visit www.macrovue.com.au